BULLPENS: Going Fishing
By Matthew Cederholm
June 5th, 2012 11:03pm
Doug Dennis is taking a much-needed break from the Closer Craziness of 2012. He will be back next week.
By the time you read this, there's likely to be something like 37 new closers in Major League Baseball. Or at least it seems that way. A combination of injuries, age, and manager impatience have taken their toll on the ranks of putative pre-season closers, making it difficult to pin down reliable saves sources.
This week, we'll take a look at some non-closers who could find themselves closing out games before the season is over. They are presented in order of most to least likely, with the probabilities listed being mostly subjective and entirely speculative.
Steve Cishek (RHP, MIA) - 65%
Why he might get the nod: Cishek posted very strong skills in 2011 (114 BPV), and while his 2012 skills are not quite as good, his 89 BPV is certainly closer-worthy. Incumbent closer Heath Bell (RHP, MIA) has been brutal, with a 6.65 ERA and -31 BPV. Cishek's 1.43 leverage index shows his manager's confidence in using him in tight situations.
What stands in his way: Bell has been much better lately, having not allowed a run in his last five appearances. However, he's only shown closer-worthy skills in two of the past eight months, going back to the start of 2011. Ryan Webb (RHP, MIA) has also posted strong skills in 2011, though his .385 BA allowed against lefties lessens the chances he'd get the job if Bell finally falters for good.
Wilton Lopez (RHP, HOU) - 60%
Why he might get the nod: The Astros are rebuilding, and they are expected to trade current closer Brett Myers (RHP, HOU) at some point. Lopez is in his third straight 100+ BPV season, and it's been widely speculated that he will take over when Myers departs.
What stands in his way: Brandon Lyon (RHP, HOU) has the "closer experience" that managers seem to crave, and he's been pitching just as well as Lopez. However, Lyon hasn't been asked to pitch much under pressure (0.78 LI), while Lopez has (1.30 LI).
Kelvin Herrera (RHP, KC) - 50%
Why he might get the nod: For a 22-year old rookie, his skills are phenomenal: 6.3 Cmd, 144 BPV. His surface stats are good, as well, with a 3.10 ERA and 0.93 WHIP. Current closer Jonathan Broxton (RHP, KC) is now a low-Dom (5.8) ground-ball pitcher whose skills are barely worthy of fantasy consideration, and well below closer-worthy. He also has poor health history, as indicated by his "F" health reliability score.
What stands in his way: Despite the shaky skills, Broxton hasn't been all that bad on the surface. His 1.60 ERA is greatly due to good fortune, but it's the standard by which he'll likely be judged. And he's been successful in 13 of 15 save attempts this year. Herrera has been coddled a bit, as seen in his 0.97 LI.
Joaquin Benoit (RHP, DET) - 50%
Why he might get the nod: Closer Jose Valverde (RHP, DET) has been quite bad indeed, with a 4.64 ERA (5.24 xERA), 1.59 WHIP, and -27 BPV. Benoit, on the other hand, has a 2.78 ERA (2.79 xERA) and a 144 BPV. He has put up 100+ BPV in four of the past five seasons.
What stands in his way: Like Broxton above, Valverde hasn't blown many saves, with only three blown saves in 12 attempts. Also, while Benoit has excellent command, he does walk a fair share of batters (4.4 BB/9), which tends to give managers agita. Octavio Dotel (RHP, DET) has posted better skills than Benoit, but it's not reflected in his surface stats (4.42 ERA), and Dotel has been used in lower-leverage situations (0.97 LI) than Benoit (1.19 LI).
Juan Cruz (RHP, PIT) - 40%
Why he might get the nod: Cruz hasn't blown anyone away this season, but his 80 BPV meets the BaseballHQ.com benchmark for a closer. With a $4 million salary and an expected raise next season in arbitration, closer Joel Hanrahan (RHP, PIT) may be too expensive for the Pirates to keep, prompting a mid-season trade. In addition, Hanrahan's old nemesis—control issues—have returned in 2012, with a 5.4 BB/9. Cruz saved two games earlier this year when Hanrahan was unavailable.
What stands in his way: There is no imminent need for the Pirates to deal Hanrahan, as he'll be under their control for another season. Jason Grilli (RHP, PIT) has demonstrated much better skills than Cruz (134 BPV), though Grilli's control issues (5.1 BB/9) should hold him back.
Bobby Parnell (RHP, NYM) - 30%
Why he might get the nod: His skills are good enough to be a successful closer (129 BPV) and are the best of any under-38 pitcher in the Mets' bullpen. Current closer Frank Francisco (RHP, NYM) can be maddeningly inconsistent, though much of that is due to bad luck.
What stands in his way: Francisco always seems to have rough patches, and always seems to bounce back from them. He's only blown two saves in 16 attempts. Parnell did not fare well last season when he took over the closer role at the end of the season, blowing three of his nine save attempts after landing the role. The Mets are in first place and have no reason to deal Francisco, so it will take prolonged ineffectiveness or an injury to unseat him.
Scott Maine (LHP, CHC) - 10%
Why he might get the nod: Current "closers" Shawn Camp (RHP, CHC) and James Russell (LHP, CHC) don't inspire a whole lot of confidence. Camp is 36, with a mixed bag of skills in past seasons. He's pitching well now, but left-handed hitters have feasted off of him historically—a fatal flaw. Russell has 130+ major league innings under his belt, with a consistently 4.00+ xERA. Only a 90% strand rate keeps him in the conversation. Maine is young and inexperienced, but is flashing good skills, as he did in Triple-A in 2011 (104 MLE BPV). Opportunity is a key, and there certainly appears to be ample opportunity for someone to step up.
What stands in his way: The other six pitchers in the bullpen. It's a scrum right now, and it includes erstwhile closer Carlos Marmol and his astronomical walk rate. Really, anyone could emerge, but Maine has demonstrated good skills at times in the past. Maine's 2012 Triple-A numbers were not great (6.8 Dom, 1.5 Cmd), and though he has had success against right-handed hitters in the major leagues, he is still a lefty and subject to the dreaded southpaw closer bias.
Daniel Bard (RHP, BOS) - <5%
Why he might get the nod: It's a long shot, to be sure. Bard has been a disaster so far as a starter, and the Red Sox have decided to send him back to Triple-A to work out his issues. They may decide that he's most valuable in the bullpen (where he has pitched three 90+ BPV seasons). If he does go back to the bullpen, he is theoretically the best pitcher they have out there. This is what you tell the other teams in your league as you try to deal him.
What stands in his way: Where to begin? There's certainly no guarantee that he gets moved, nor is it reasonable to suspect he immediately goes back to being an ace reliever. In addition, Alfredo Aceves (RHP, BOS) has acquitted himself quite well, with a 102 BPV. He has blown three saves, but two of them came in the first week of April. Also looming are the eventual returns of Andrew Bailey (RHP, BOS) from injury, and Mark Melancon (RHP, BOS) from the minors, both of whom have closer experience. This is what you fail to mention to other teams in your league as you try to deal him.
All statistics through Sunday, June 3, 2012.
For more information about the terms used in this article, see our Glossary Primer.
Free Weekly eNewsletter
The industry's #1 analytical weekly e-mail newsletter is ABSOLUTELY FREE!
More Information
Shopping Cart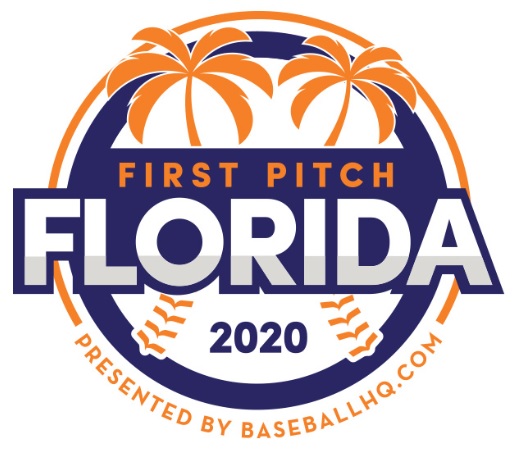 Inaugural Event!
February 28-March 1, 2020
St. Petersburg, FL
Early-bird registration now open!