BIG HURT: Hurt File, May 23-28
By Matthew Cederholm
May 28th, 2018 12:03am
NOTE: The focus of this column is analysis, so we don't cover the progress of every injured player. We try to highlight the key fantasy contributors, unusual injuries, or situations where the official projected return is variable or not given. Players whose progress is proceeding as expected are very well covered by fantasy news sources; we'll tend to leave those players alone unless we have something we want to add to the news coverage. This column is updated on Wednesdays, Saturdays, and Mondays.
Last week's column (May 16-21)
May 28, 2018
Ronald Acuña (OF, ATL) – L knee injury, back injury (5/27/18)
Noooooooooo! Acuña owners just saw the World's Best Prospect go down in a heap, though he was able to walk off the field. It's far too early to say what the injury is, unless news is out by the time this is published. It's not impossible that he misses just a few days. A mild strain or hyperextension could cost him two to four weeks. If he suffered a complete tear, he would have been unable to walk, so it's very unlikely that he doesn't make it back.
2018 Impact: TBD
Est. Return: Based on circumstances, late June is a mid-range projection, though
that's really just informed speculation. Definitely TBD.
Franchy Cordero (OF, SD) – L forearm soreness (5/27/18)
This is his non-throwing arm, so it's most likely a muscle strain and much less likely to be tendon or ligament damage. That bodes for a fairly quick recovery. It's not impossible that there's something more serious, but not likely.
2018 Impact: Likely minimal
Est. Return: Early/mid-June
A.J. Ramos (RHP, NYM) – R shoulder injury(?) (5/26/18)
More speculation here, but Ramos threw nine pitches on Saturday and only one found the strike zone. His last pitch bounced in front of home plate. Now the Mets have announced he's going to have his shoulder examined. Such terrible control is concerning, and it's possible that there's a structural issue going on.
2018 Impact: TBD
Est. Return: TBD, but shoulders are often bad news.
Yu Darvish (RHP, CHC) – R elbow tendonitis (5/26/18)
Tendonitis may be "just" inflammation, but it does still indicate damage to the tissue, albeit (most likely) micro-level damage. It's almost always an overusage injury rather than traumatic, but that doesn't necessarily make the healing any easier. He'll have an MRI, which may shed some light, but expect him to miss a couple of weeks at a minimum. Our projection assumes run-of-the-mill tendonitis.
2018 Impact: Elevated risk
Est. Return: Mid-June (best estimate)
Andrew Miller (LHP, CLE) – L knee inflammation (5/26/18)
As you may expect, there's a wide range of outcomes here, mainly depending on the nature of the injury. He lost a total of six weeks in 2017 with knee issues, so that's a starting point if his current injury is similar in nature.
2018 Impact: High risk; Variable DL stay
Est. Return: A highly speculative Late June
Greg Holland (RHP, STL) – R hip impingement (5/26/18)
"Impingement" is a fairly vague term, as the underlying cause can vary significantly in nature and severity. It's possible, though unlikely, that he can return in a few weeks. It's also possible, and somewhat likely, that he'll need surgery, which would effectively end his season.
2018 Impact: Elevated risk; Wide range of possible return dates as of now
Est. Return: Mid-June, best-case scenario
Martin Prado (3B, MIA) – L hamstring strain (5/25/18)
Based on early reports, this is at least a Grade 2 strain, with significant tearing of the muscle. That means a much longer DL stay and an elevated risk level for two to three weeks after he returns. Given his age and increasing injury frequency, he's red-line risk at this point.
2018 Impact: Extreme risk; Variable DL stay; Risk of recurrence
Est. Return: Early July or later
May 26, 2018
Leury Garcia (OF, CHW) – L knee sprain (5/23/18)
There's little information about the extent of the injury, but we suspect there would be more talk about it if it were serious. It takes two to four weeks for a player to heal enough to return to the field, and the joint is fully healed in six.
2018 Impact: Elevated risk
Est. Return: Mid-June
Brandon Guyer (OF, CLE) – Neck strain (5/19/18)
Neck strains are difficult to project. Even a mild strain can take as much as four to six weeks to heal, but the symptoms can go away in as little as a week. That leaves a situation where a player feels better but isn't ready to return to action. There is a risk, then, of recurrence when the player first returns.
2018 Impact: Elevated risk; Some risk of recurrence
Est. Return: Early/Mid-June
Raisel Iglesias (RHP, CIN) – L biceps soreness (5/19/18)
It's important to note that the injury is to his non-throwing arm. This suggests that his return could be fairly quick, as his left arm's usage in the kinetic chain is not as great as his right arm.
2018 Impact: Likely minimal
Est. Return: Early/mid-June
Jake Faria (RHP, TAM) – Oblique strain (5/22/18)
As we've seen, oblique injuries can linger. There's risk that his DL stay is longer than projected.
2018 Impact: Elevated risk; Potential for longer DL stay than projected
Est. Return: Early July, possibly post All-Star break
May 23, 2018
Steven Souza (OF, ARI) – R pectoral strain (5/19/18)
No, this is not an update. This is a recurrence of the injury that kept him out for the first six weeks of the season. This appears to be a tweak rather than a complete reinjury, so he'll likely be back sooner this time around.
2018 Impact: Elevated risk
Est. Return: Mid-June
Dee Gordon (2B/OF, SEA) – R toe fracture (5/9/18)
It's not clear what the exact nature of the injury is, so the estimate here is very approximate. He apparently was playing with this for a while but aggravated the injury over the weekend. The sooner he returns, the more risk there is of a recurrence.
2018 Impact: Elevate risk; Risk of recurrence if he returns too soon.
Est. Return: Mid-/late June
Howie Kendrick (OF, WAS) – Achilles rupture (5/17/18)
Juan Lagares (OF, NYM) – L big toe, torn plantar plate (5/16/18)
These guys are both out for the season, but are likely to be ready to kick off 2019. Lagares will have the quicker recovery, though his was a painful injury, essentially a complete tear of the tissues that join the big toe to the ball of the foot.
2018 Impact: Out
2019 Impact: Likely minimal
Khris Davis (OF, OAK) – Groin strain (5/20/18) UPDATE
He's still not on the DL, but not playing either. For now, we'll stick with our original estimate as the most likely.
2018 Impact: Elevated risk; Variable return date
Est. Return: Early/mid-June (earliest)
For more information about the terms used in this article, see our Glossary Primer.
Shopping Cart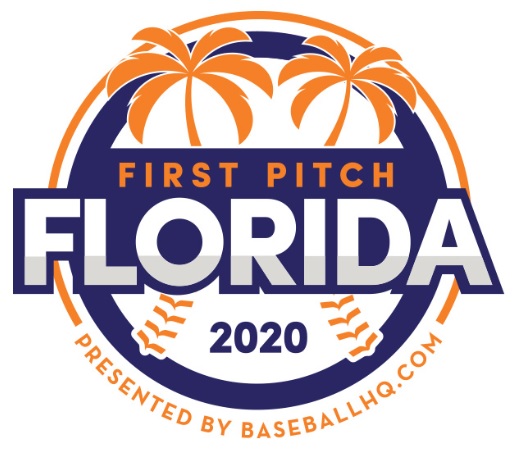 Inaugural Event!
February 28-March 1, 2020
St. Petersburg, FL
A few seats still left!