THE BIG HURT: Hurt file, April 12-17
By Matthew Cederholm
April 16th, 2017 11:03pm
One result of the new, 10-day DL is that many players will be placed on the DL who would have just gotten some time off under the old, 15-day DL. Trea Turner (2B, WAS) is one example, as the team mentioned that the new rules gave them additional flexibility. This makes the distinction between being on and off the DL somewhat less relevant, since the bar is much lower now.
April 17, 2017
Marcus Semien (SS, OAK) - R Wrist, bone contusion (4/15/17)
There's little information available about how Semien injured his wrist, nor about the extent of the injury. The A's are saying it's a bone contusion, but have sent him for tests to see if there's a fracture. While it may seem like a contusion is preferable to a fracture, they both require extended healing. Hopefully, there will be more news soon, but the short end of his recovery is likely 1-2 months. As with wrist fractures, his power may take some time to get back to 100% even after he's healthy enough to play.
2017 Impact: Reduced power; elevated risk
Est. Return: As soon as late May, but could be quite a bit longer
Zach Britton (LHP, BAL) – L Arm, forearm strain (4/15/17)
Britton will not need an MRI at this point, which means the team doesn't think it's serious. He reported that the strain is closer to his wrist than his elbow, which is another positive. Minor strains can heal in a week or two, so while he may miss more than the minimum, he shouldn't be out long.
2017 Impact: Minimal
Est. Return: Early May
Jarrett Parker (OF, SF) – R Clavicle fracture (4/15/17)
You don't need me to tell you that this is a significant injury, but we don't know the extent of it yet. Typical recovery is 4-8 weeks, depending on several factors, so for now, don't expect him back until late May at the earliest.
2017 Impact: Minimal
Est. Return: Late May (best estimate)
Aaron Sanchez (RHP, TOR) – R Hand, blister (4/16/17)
Blisters may seem like a minor annoyance, but ask Rich Hill (LHP, LA) about that. It's not always clear what's causing a blister, and the solutions can affect a pitcher's feel for his pitches. It's quite possible that he's back in 10 days or a little more, but there are many possible outcomes here.
2017 Impact: Elevated risk; some probability of recurrence; some probability of reduced effectiveness
Est. Return: Late April/Early May
Brandon Finnegan (LHP, CIN) – L Trapezius strain (4/15/17)
The trapezius is a very large muscle that doesn't have much to do with actually throwing a pitch, but it is stretched during the motion, so any strains will affect a pitcher's throwing. The extent of the strain is unknown, but given the location, 3-4 weeks is the likely minimum. He won't begin throwing again in 2-3 weeks, anyway.
2017 Impact: Elevated risk; risk of recurrence.
Est. Return: Late May/Early June
Martin Prado (3B, MIA) – R Hamstring pull (3/16/17) UPDATE
It looks like Prado will be activated as early as Monday (4/17). There should be no lingering effects of his injury, though there is near-term risk of re-injury if he's back too soon (which does not appear to be the case).
2017 Impact: Elevated risk for the next couple of weeks
Est. Return: Now
Jackie Bradley (OF, BOS) – R Knee, hyperextension (4/8/17) UPDATE
Bradley could return as soon as Friday (4/21), assuming his rehab starts go well. There could be reduced power initially and some risk of re-injury here, until the knee's stability is fully restored. The initial injury wasn't serious, so the risks are small.
2017 Impact: Possible reduced effectiveness early; minor risk of recurrence
Est. Return: April 21-23
April 15, 2017
Matt Kemp (OF, ATL) – R Hamstring strain (4/7/17)
The Braves haven't released much information on Kemp's injury, but it appears to be a mild strain. This would indicate a 1-3 week recovery time, and it looks like he'll be on the short end of that. The main concern is that he's at 100% before he's activated.
2017 Impact: Minimal, as long as he's not rushed back
Est. Return: April 19-21
Josh Donaldson (3B, TOR) – R Calf strain (4/9/17) UPDATE
Donaldson believes that his current injury is unrelated to the one he experienced in spring training. That's certainly possible, as the calf is made up primarily of two separate muscles, one of which has two "heads," either of which can experience a strain. It's not unusual to "tweak" a calf muscle and appear to recover from it, only to experience a more severe injury shortly thereafter. A strain usually requires 3-5 weeks of rest to heal, depending on the severity, and if he comes back sooner he's a risk for re-injury. There's also added concern that he's apparently suffered two different strains in the same muscle.
2017 Impact: Elevated risk; possible reduced PT.
Est. return: Mid-May
Adrian Beltre (3B, TEX) – R Calf strain (4/11/17) UPDATE
Beltre suffered yet another strain, which has been diagnosed as a Grade 1 strain—still not serious, but requiring more time. This is something that occurs more frequently with age, so his risk is higher. We had expected him back very soon, but now the Rangers are best served by giving him extra time to recover and not bringing him back until he's clearly 100%.
2017 Impact: Elevated risk
Est. return: Mid-late May
Devin Mesoraco (C, CIN) – Recovery from labrum surgeries (2016) UPDATE
He appears to be just a few days away from rejoining the team. His placement on the DL was about getting back into baseball shape and not related to his injury, and he's close on that regard. Expect a slow start, but his prior injuries shouldn't hold him back in the long run.
2017 Impact: Risk of recurrence
Est. Return: April 17-21
BREAKING NEWS (April 13, 2017)
Clay Buchholz (RHP, PHI) - R Arm, torn flexor mass (4/11/17)
The flexor mass is on the anterior of the arm; this is not the same injury as a UCL tear, though the pain can be similar. However, the diagnosis is from an MRI, so a UCL injury is all but ruled out. The recovery depends on the extent of the damage—a minor strain can heal in 3-4 weeks. That it's described as a "tear" indicates that the damage is more severe. Until we get further information, expect that he will miss 2-3 months at a minimum, with a good chance he's done for the season (especially if surgery is needed).
2017 Impact: Significant reduction in PT; likely to miss most or all of the season.
Est. Return: TBD.

April 12, 2017
Trea Turner (2B, WAS) – R Hamstring strain (4/10/17)
As noted above, the 10-day DL allowed the Nationals to put Turner on the DL and get him some time off to allow the injury to heal. Perhaps they've learned their lesson after allowing Bryce Harper (OF, WAS) to play through minor injuries in 2016; their primary concern here was that the injury could linger if not allowed to fully heal.
2017 Impact: Minimal
Est. Return: April 21
David Price (LHP, BOS) – L Elbow soreness/inflammation (3/2/17) UPDATE
Price is progressing, though slowly. He's passed every hurdle, but has several remaining to pass before going to rehab and getting back into baseball mode.
2017 Impact: Elevated risk
Est. Return: Mid/late May
Carlos Rodon (LHP, CHW) – L Biceps bursitis (3/24/17) UPDATE
Bursitis is an inflammation of a bursa, which is fluid-filled sac that helps to cushion the joint as it's moving. Bursitis is often caused by repetitive motion, stress on the joint, or minor injury to the soft tissue; in other words, everything a pitcher does to his arm as he's pitching. This is one of those injuries that get better when it gets better, so time estimates are difficult. The sparse data suggests 3-4 weeks, but he won't even be reevaluated until the 4-week mark. For now, we'll stick with the team's estimate.
2017 Impact: Elevated risk (chance of recurrence)
Est. Return: Mid-May
Gary Sanchez (C, NYY) – R arm, muscle strain (4/8/17) UPDATE
We have clarification of Sanchez's injury: he's been diagnosed with a Grade 1 strain of a muscle behind the biceps. This is relatively good news, as muscle strains are less problematic than connective tissue damage; he should miss only four weeks. There is a possibility of re-injury if he comes back too soon, but this is not an area that takes a lot of strain to begin with.
2017 Impact: Minimal
Est. Return: Mid-May
Sonny Gray (RHP, OAK) – Back strain (3/9/17) UPDATE
Gray is progressing and will be facing live hitters this week. If all goes well, he'll need 3-4 rehab starts, since he never really got much action in spring training. Unfortunately, there's no one point at which we can say "he's good," but if his first start goes well, his odds of coming back are high.
2017 Impact: Elevated risk
Est. Return: Early May
Wilson Ramos (C, TB) – R Knee, torn ACL and meniscus (2016) UPDATE
Ramos's timetable has been all over the place—first, he was ahead of schedule, then he would be out until July, then he said maybe in May, etc. The confusion seems to come down to Ramos vs. the medical staff, and we'll chalk Ramos's comments up to player optimism. Recovery from ACL surgery is typically 6-8 months, so June would put him within the normal range. However, this is his second ACL surgery and he also suffered a torn meniscus, both of which can extend the recovery time. Ramos is also a very high risk in general, with four DL stints in the past five years.
2017 Impact: Reduced PT, Very high risk
Est. Return: Early July
For more information about the terms used in this article, see our Glossary Primer.
Shopping Cart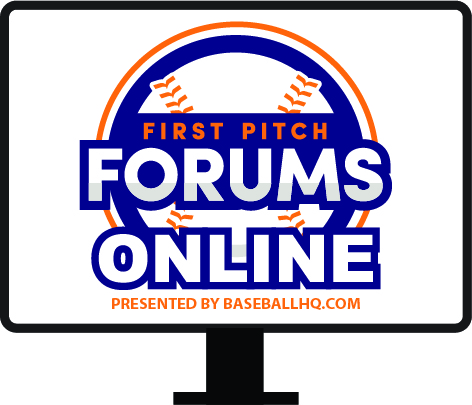 Our virtual First Pitch Forum returns!
Three online-only events: March 5, 11, 17
Join us live, or watch when you want
Just $19!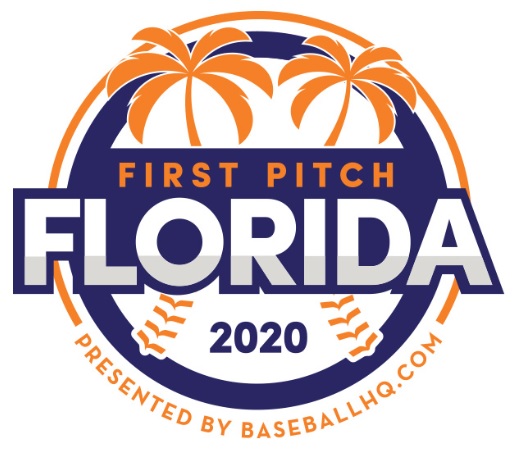 Inaugural Event!
February 28-March 1, 2020
St. Petersburg, FL
A few seats still left!