THE BIG HURT: Following up on 2016 injuries
By Matthew Cederholm
March 6th, 2017 12:03am
Welcome to the first of what we hope will be many informative discussions about player health. We realize have very big shoes to fill, and we can only hope to eventually measure up to the knowledge and experience of Dr. HQ, Rick Wilton. As we progress, we'll be working on a more data-based approach to injury analysis. Over time, we hope to be able to quantify risk in a more systematic manner.
Injuries are part of any fantasy season, so it stands to reason that the ability to gauge a level of injury risk can give you an important edge in your drafting and roster management. We can't predict who will be hurt with anything even approaching certainty (even Giancarlo Stanton). What we can do is attempt to project a probability of injury. If you can, for example, reduce your risk by 20%, that's the equivalent of increasing your expected outcome by 20% (more or less).
So let's take at some players who were injured in 2016 and figure out what the risks are in 2017.
Matt Harvey (RHP, NYM) had thoracic outlet surgery in July. About a dozen major-league pitchers have had the surgery, so there's not enough of a sample to draw definitive conclusions. However, the younger pitchers on the list have eventually gotten back on their expected career path following the surgery. All reports on Harvey thus far are positive, so his long-term outlook looks good, though it may take him a few months to fully recover his velocity and command. His Tommy John surgery and heavy workload in 2015 are still a concern, however.
Potential impact: reduced effectiveness, elevated risk.
Trevor Story (SS, COL) tore a ligament in his thumb in August. It typically takes about three months for the thumb to return to full strength, so he should be ready to go.
Potential impact: minimal.
Kyle Schwarber (OF, CHC) is ready to take the field after tearing two ligaments in his knee last April, though he'll wear a brace this year and may not be 100% until 2018. The Cubs are penciling him in as the third catcher, but it's likely that they'll keep his catching to a minimum (if at all) to make sure the knee is healthy. There's always the chance that they decide his bat is too important and scrap the catching idea. He should be at 90-95% in 2017, but with regular days off to manage his health.
Potential impact: reduced playing time, possible position change.
Mike Moustakas (3B, KC) tore his ACL and had surgery in June. Full recovery is usually achieved within six months, and all reports are positive. He should be ready to go.
Potential impact: slight reduction in playing time.
Michael Brantley (OF, CLE) had surgeries on the same shoulder in November 2015 and August 2016. The second surgery, called biceps tenodesis, doesn't have much of a track record, but there does appear to be high rates of discomfort and additional surgery. While he appears to be on track to make a return in early 2017, his risk is immeasurable.
Potential impact: reduced playing time, high risk of recurrence.
Garrett Richards (RHP, LAA) tore his UCL in May. The usual treatment is Tommy John surgery, but he decided instead to go with a stem-cell injection and rehab. The track record of this treatment is pretty much zero, so there's no way to assign any sort of distribution to the results. His rehab has gone well and he's on track for the start of the season, but his usage will be very carefully managed. Given the uncertainty surrounding his treatment, he's a roll of the dice.
Potential impact: reduced playing time, risk of recurrence.
Devin Mesoraco (C, CIN) has had three labra repaired (two hips and a shoulder) between 2015 and 2016—he's missed most of the last two seasons as a result. Most owners will see him as an extremely risky end-gamer, but his doctors have expressed a lot of confidence that he'll be able to recover his pre-surgery athleticism. Labrum repairs don't have a great track record, which adds to the uncertainty, and he'll be used cautiously early on. There was talk about getting some OF reps, but that appears to have subsided. Overall, we're cautiously optimistic.
Potential impact: reduced playing time, risk of recurrence.
Lucas Duda (1B, NYM) missed about four months of 2016 with a stress fracture in his back. He also received cortisone injections in his hips in February (2017), which could be related to his back woes. Stress fractures usually heal within about 12 weeks, though there's a high risk of recurrence. While he should be fine in theory, his risk is very high and the recent cortisone shots are a significant concern. We're incautiously pessimistic.
Potential impact: reduced playing time, reduced effectiveness, very high risk of recurrence.
David Peralta (OF, ARI) had surgery in August to stabilize a tendon in his right wrist. This type of surgery has about a six-month recovery time, and he appears to be 100% at this point. This is not the same situation as a broken wrist bone, which can continue to affect a player for up to a year after they return. He may need some time to get back into the "swing" as it were, but it's not likely that there are lingering effects.
Potential impact: minimal.
Lance McCullers (RHP, HOU) suffered a sprained elbow in August. He also experienced a sore shoulder in April and the combination of the two suggests caution. He may be just fine, but these types on injuries are indicate that he may be putting too much stress on his body. He's being handled very carefully by the Astros, but is expected to be ready to start the season. Time will tell, but he's an elevated risk and will probably be limited for much of 2017.
Potential impact: reduced playing time, elevated risk.
Lance Lynn (RHP, STL) had Tommy John surgery in November 2015 and his progress has followed the normal recovery curve. He should be close to 100% to start the season, but as with all players coming back from surgery, he is a higher risk.
Potential impact: slight reduction in playing time, elevated risk.
For more information about the terms used in this article, see our Glossary Primer.
Shopping Cart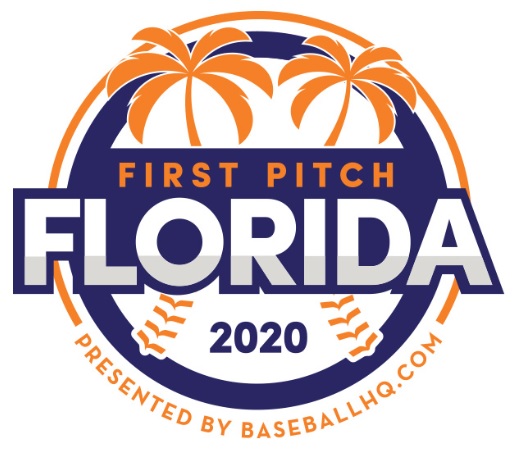 Inaugural Event!
February 28-March 1, 2020
St. Petersburg, FL
A few seats still left!