THE BIG HURT: A bunch of injured players
By Matthew Cederholm
March 30th, 2017 11:04pm
Let's take a look at some players who are nursing injuries as spring training draws to a close. Most of these players will begin the season on the DL, though at least one (Matz) is still somewhat up in the air.
Next Wednesday will begin our regular weekly coverage. We will update three times a week (or more often if there's significant breaking news), and will begin a new column each Wednesday, similar to how the Daily Call-Ups operate, other than the "daily" part.

Steven Matz (LHP, NYM) – L Elbow soreness
Matz is currently battling a sore elbow, though this is not likely related to his October surgery to remove bone spurs. This is a troubling development for the young pitcher, who missed the last six weeks of 2016 with a tight shoulder. It's too soon to know what the effect will be on his 2017 season, but exercise extreme caution.
2017 impact: Very high risk
J.D. Martinez (OF, DET) – R Foot, Lisfranc sprain
A week after we declare Martinez relatively safe, he goes and sprains his foot. Team doctors are saying he will return in 3-4 weeks; we'll take the over on that. Even mild sprains can take 6 weeks or more to heal, so his current estimate seems optimistic. If the injury hasn't fully healed when he returns, it will likely affect his performance, as well.
2017 impact: Possible reduced performance for 2-3 weeks following
Est. return: Late April
Raisel Iglesias (RHP, CIN) – R Elbow soreness
Iglesias hit the DL in both 2015 and 2016, but this injury is the result of a fall in the shower, and an MRI showed no structural damage. He may miss a couple of weeks, but there should be no lasting impact.
2017 impact: 1-2 weeks recovery
Didi Gregorius (SS, NYY) – R Shoulder strain
Technically, Gregorius has a hematoma of the subscapularis muscle (translation: bruised shoulder). The best estimate is 6 weeks from the original injury, which puts him back on the field in early May. There should be few lasting effects.
2017 impact: Minimal
Est. return: Early May

Alex Dickerson (OF, SD) – Back, protruding disk
Dickerson has what is essentially inflammation in a disk in his back. This is more of a chronic injury than due to any impact and while it is a degenerative condition, Dickerson says the last occurrence was 11 years ago. He'll be re-evaluated in April, but even though there is a high probability of him experiencing some pain again, it's a minor condition at this point.
2017 impact: Elevated risk, possible reduced PT
Est. return: Late April
Tom Murphy (C, COL) – R Forearm, Hairline fracture
We can't imagine being hit by Anthony Rizzo's backswing is a pleasant experience. Unfortunately, the force was enough to cause a hairline fracture. Minor fractures like this usually heal well and are unlikely to have further complications (outside of the hand/wrist). He may need a week or two of rehab to get up to game speed, but there should be no lasting effects.
2017 impact: Minimal
Est. Return: Mid-May
Anthony DeSclafani (RHP, CIN) – R Elbow soreness/UCL sprain
The reality here is that "sprained UCL" is a short step away from Tommy John surgery—in the past 5 years, 10 of 16 pitchers who experienced a sprained UCL needed surgery within a year. However, DeSclafani has opted for a platelet-rich plasma injection, which is becoming a more common course of treatment for minor tears. There is still a limited track record, but the average return to play is about 12 weeks, as opposed to 12-18 months for Tommy John surgery. However, the success rate is not as well established, and return to play is not the same as fully recovered. The likeliest outcome is that he returns sometime in July and has periods where he struggles the rest of the year, but there's still a wide range of outcomes.
2017 impact: High risk overall, though low risk of needing surgery
Est. return: mid-July, though not perhaps at 100% effectiveness
Ian Desmond (OF/1B, COL) – L Hand, broken
We're always concerned about injuries to the hand and wrist, as these injuries often leave the player at less than full strength when he returns to action. Given the timetable, it does not appear to have displaced, which means a faster recovery, but it's the bone right up against the wrist, which absorbs a great deal of force during the swing. Expect his power to be affected for a while when he does return.
2017 impact: Reduced performance, especially power
Est. return: Early/mid May
Jason Kipnis (2B, CLE) – R Shoulder sprain
The injury doesn't appear to be serious, but so far it hasn't responded to treatment. He had a cortisone shot over a month ago (Feb. 26), but so far any attempts to ramp up activity have further aggravated the injury. Minor shoulder injuries usually heal in 5-6 weeks, though there are some that stretch out much longer. Kipnis will probably miss most of April, and there is a reasonable chance the injury sticks around for a while. If he eventually needs surgery, he could miss most of the season, depending on the extent.
2017 impact: Reduced PT, reduced performance, elevated risk
Est. return (with no setbacks): Late April
Andrew Cashner (RHP, TEX) – R Biceps soreness
Cashner appears to be recovering from the soreness he experienced earlier in the spring. He has been re-evaluated and his current course of treatment is showing progress. Of course, his FAB reliability accurately reflects his history, so he was high-risk to begin with. This just adds to the risk.
2017 impact: Likely minimal, though he remains a very high risk
Est. return: Mid/late April
David Dahl (OF, COL) – Ribs, chronic repetitive stress injury
More commonly called a "stress reaction," Dahl has some damage to his rib, cause by repetitive stress, best described as a weakening of the bone. This injury usually responds well to rest, with a recovery time of 4-8 weeks depending on the extent of the damage. Risk of recurrence is low if he works on strengthening flexibility to reduce the stress in that area.
2017 impact: Slightly elevated risk
Est. return: Late April
Huston Street (RHP, LAA) – R Lat strain
Street's almost-annual injury came early this year. The oft-injured pitcher was an extreme health risk already, and this just adds to the pile. Lat strains aren't usually serious, so the 3-4 week projection is a fair one.
2017 impact: Minimal. He was already very high risk
Est. return: Late April
David Price (LHP, BOS) – L Elbow soreness/inflammation
Elbows are always a concern for pitchers; in the past 5 years, 22% of pitchers who experienced soreness or inflammation ended up needing TJS. Having said that, Price is responding well to rest and has not had any setbacks as his activity has ramped up. The risk is still there, and he'll need some time to get up to game strength. But so far, the news has all been good.
2017 impact: Elevated risk
Est. return: Late April/early May

For more information about the terms used in this article, see our Glossary Primer.
Shopping Cart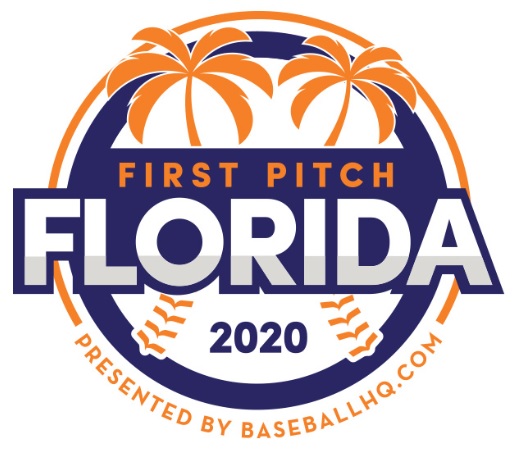 Inaugural Event!
February 28-March 1, 2020
St. Petersburg, FL
A few seats still left!