THE BIG HURT: Beyond the health scores
By Matthew Cederholm
March 12th, 2017 11:03pm
The BaseballHQ.com Health score is a backwards-looking tool that does tend to correlate well with overall health risk. However, it doesn't take into account the nature of an injury or the actual risk of recurrence. While it's true that past injury history tends to correlate with future injury risk, the overall correlation can mask or overstate the potential risks of specific players. So we'll take a look here at a group of players where there's "more to the story" than a one-letter health grade.
The overstated players are those whose health grades may be overstating their risk, or masking the distribution of potential outcomes. You can (and should) decide how to discount these players, but they may not be as risky as they seem. (The first letter of the grades below is the Health grade.)
Joey Votto (1B, CIN; CBD Reliability) tore the meniscus in his left knee in 2012 and then missed most of the 2014 season with quad issues. Recurrence of quad issues is usually due to a player coming back too soon from the injury, so that really isn't a concern. His age (33) elevates his risk some, but otherwise, his health risk is only slightly elevated.
J.D. Martinez's (OF, DET; CBB) injuries have been the result of trauma—his broken elbow won't spontaneously recur. As long as he stops running into walls, he's low-risk, health-wise.
Wil Myers (1B, SD; FCC) had wrist injuries (different wrists) in 2014 and 2015. The bone spurs in his left wrist are the bigger concern, as these are more of a repetitive-motion injury and can't be traced to trauma. Still, the risk of recurrence is pretty low. Treat him as a moderate risk, but don't be scared off by his health grade.
Giancarlo Stanton's (OF, MIA; FBC) health grade is well deserved—an average of 40 days on the DL annually from 2012-2016. He's avoided the DL only once in the past five years. So why is he on this list? We just want to point out that even with all the injuries, his lowest HR total in those five years is 24. He's a big risk, but one with high upside. Keep that in mind.
Justin Bour (1B, MIA; CCC) sprained his ankle and missed two months in 2016. This is neither a lingering injury nor a sign that he's injury prone. He's very low injury risk.
Kyle Schwarber (OF, CHC; FFF) was covered in our previous injury column. He suffered a severe injury and may not be 100% for much of 2017. That being said, the risk of recurrence is modest; about 9% of athletes re-injure their knee (compared to about a 4% injury rate overall) within 24 months. Given that his injury was the result of a collision with a teammate, we'd put the risk a bit lower. He'll still be affected by the injury in 2017, but that's factored somewhat into his projections. He's still an elevated risk, but not quite as much as his health score would suggest.
Corey Dickerson (OF, TAM; CCC) suffered both a fractured rib and bouts of plantar fasciitis in 2015. There's low risk of recurrence of both, and he made it through 2016 unscathed. Consider him a low health risk.
Matt Wieters (C, WAS; DDC) had Tommy John surgery in 2015. At this point, he should be fully recovered. Surprisingly, the re-injury rate for hitters isn't much lower than for pitchers. Still, at this point, he's only a moderate risk.
Johnny Cueto (RHP, SF; DAB) is being dinged for an injury-filled 2013. Not much went right for him that year, but his three clean years since make him a minimal health risk.
Kenley Jansen (RHP, LA; CAA) had foot surgery in 2015—that's his only bad health mark. Foot injuries don't often recur once corrected. Minimal health risk.
Rich Hill (LHP, LA; FDA) missed time in 2016 with a blister and a strained groin. Those are relatively minor things, but combined with his TJS in 2012, it gives him a "F" health. He's an elevated risk due to age and his 2016 injuries, but he's not as big a risk as he appears to be.
The understated players are those whose DL history doesn't fully capture their health risk, or the pattern of injuries is a concern.
Bryce Harper (OF, WAS; BBF) had only two DL stints and the last was in 2014. But he's a tough guy who has played through some injuries that might send other players to the DL. Nagging injuries may have contributed to his "off" year in 2016, but they are an ever-present risk. In some cases, 15 days on the DL would be better than playing through, but that's not an option GMs have.
Clayton Kershaw (LHP, LA; DAA) had a herniated disk in his back in 2016. The recurrence rate at any level of this type of injury is 75%, so the odds that he's past any issues are very low. He's by far the riskiest first-rounder, which is enough for this writer to say "no thank you."
Vincent Velasquez (RHP, PHI; BDB) had a short DL stint in 2016, his only one at the major league level. However, he also hit the DL in the minor leagues twice in 2014 and again in 2015. Factor those in and he's more of a "D" health risk than his current "B".
Michael Wacha (RHP, STL; DAA) suffered a recurrence of a scapular stress reaction he suffered in 2014. A stress reaction is a weakening of the bone and is a precursor to a stress fracture. Only three other major league pitchers have ever suffered this type of injury. Only one of them—Brandon McCarthy—pitched again, and he's rarely been healthy. Wacha may be fine in 2017, but he's at risk for a DL trip at any time.
For more information about the terms used in this article, see our Glossary Primer.
Shopping Cart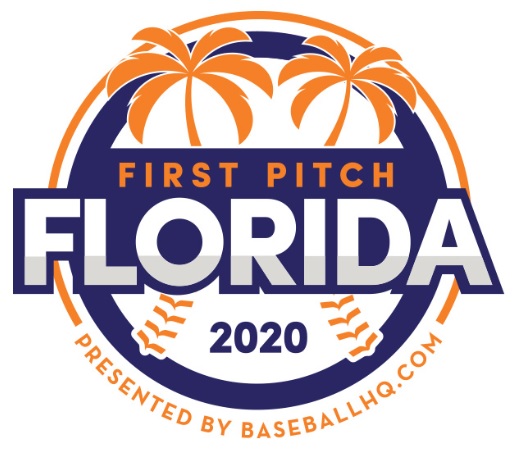 Inaugural Event!
February 28-March 1, 2020
St. Petersburg, FL
A few seats still left!