Beyond Rotisserie
Most web sites are dedicated to supporting the Rotisserie format of fantasy play, but participants in simulation games like Scoresheet, challenge contests, and other formats have long known that Roto is not the only game in town. With Baseball HQ and the Baseball Forecaster, they also know that there is finally a place to go to get the information that they need...
---
"I want to thank you for publishing the Baseball Forecaster. I picked up your book for the first time, and I decided to use it as my guide in my Scoresheet League. As an owner who finished 10th out of 10 teams in 1999, I was looking to make some smart decisions in my 2000 draft. I poured over the numbers, the capsules and the formulas and produced spreadsheets. I sorted them based on LIMA values, and printed out my final list. Draft day arrived, and I began to fill my roster with players from my lists. It seemed that every player I wanted was available. I seemed to be drafting from a completely different list as everyone else. I finished the season in 4th (only 9 GB of 1st overall), the biggest jump of any team in the league's history. I also finished 1st in ERA, 1st in opposition AVG, 2nd in K/BB ratio. And my batting went from a league worst to 4th overall. I can guarantee that my sudden appearance in the top 5 can be directly attributed to your book. You've got a guaranteed yearly subscriber, and I'm telling all my baseball friends (except those in my league, of course). G.Hudson, London, ON CANADA
"With your service I am currently # 3 nationally in the mlb.fantasyteam.com Pro game. I have a good chance of winning it all!" L.Ellingson, Iowa City IA
"I used Baseball Forecaster, for the first time, last year. I play Scoresheet and was the first time I won the whole thing. Your insights and how to rate pitchers was a big help. My picks were laughed at, at the draft. I traded like a banshee before the start of the season to get the players I wanted. I picked my pitchers by BPV and some owners were shocked in what I was picking. I had the best ERA and batting average in the league. Going to order this year's book in a few days. It is the best $27 spent for any baseball fantasy publication." M.Cichon, Sumner IL
"I am much more cognizant now of judging players by their BPIs rather than by more traditional (and often misleading) methods. I'm currently running in first place in both my BJFB league and my SOM replay league (26 years I've spent now in that league)." J.Lowe, Omaha NE
"Once again, you demonstrate why you are far and away the number one fantasy baseball information source. Thanks for fast tracking the RAR's for use in Scoresheet. You are truly my hero." D.Rech, Orlando FL
"I am very satisfied with your site and the Baseball Forecaster is just great. I finished in the money in the CDM online game last year and I attribute much of the reason to your services." E.Cooper, Cape Girardeau MO,
"I have not had a sub-.500 team in Scoresheet Baseball since subscribing to the Forecaster. Draft picks based on statistics and probabilities beat conjecture and opinions every time -- numbers don't lie!" J.Pluta, Erie PA
"I was a first-time buyer of your book this past year and it is fantastic! I am not a fantasy leaguer, but play in a Strat-O-Matic draft league, and although it came after the draft (I'll order it earlier next year) I found it to be very interesting and enjoyable book to read and research." D.Smith, Minneapolis MN
"You get part of the credit for my Scoresheet performance (Most NL team wins, all leagues, 1995); I put the Review and the web site to serious use in running my teams. I appreciate their timeliness - with the Review coming out early enough to be used in Scoresheet's draft - the wealth of information in each issue, and all from one primary source, so I don't have to gather up a dozen books to find out what I need to know. " D.Holsapple, Overland Park KS
"I'm in a Bill James fantasy league. On May 1st, I was 11th in a 12 team league. But using your site for all my information, I came clawing back. I finished the season with the 4th best record in our league, and I couldn't have done it without you. Now I know why I stick with you every year." B.Callahan, Augusta ME
"The information on Baseball HQ is the best I've seen for use in a simulation league (i.e., Scoresheet). Information is updated throughout the season. This helps with lineup questions and trading strategies." R.Osborne, College Station TX
"I hate to eat crow, but I'm forced to do it this year... Early in the year you did an article or two about "position scarcity"... and I emailed you with a "pooh-pooh" of it. Well, now I have to eat some crow. I've been in Bill James point-style head-to-head leagues for years and always won my share of prize money - thanks to your news and advice. Anyway, this year, we had 4 guys who were VERY hot to trot about "position scarcity". During the draft... making mid-season trades... discussing free agents with them... everything was about position scarcity factors. Do I have to tell you who the final four teams were in that league? And do I have to tell you how low I finished in that league this year? I guess next year I'll have to look at position scarcity a bit and modify my strategies." B.Callahan, Augusta ME
"Friday Forecast projections have been the most useful in putting together trades as well as setting up my lineup cards for Scoresheet. The end result of my playoffs was one Championship, one second place finish, and two third place finishes." J.Richards, Haverford PA
"Most other publications are geared for Rotisserie only, but I used you for both my roto and Bill James leagues and had tremendous drafts both times." T.Jarrad, Brooklyn NY
"It is frustrating that all of the publications available are written for Rotisserie leagues... (Other publications) rely too much on unsubstantiated opinion rather than conclusions based on a scientific approach. For my Scoresheet league, I have not found any service as helpful as yours... none even close." J.Stevenson, Grimsby ON, Canada
"Baseball HQ saves me a lot of time in preparing for my Scoresheet draft." M.Kenney, Warren RI
"In 1988, I inherited a .420 team in a Pursue the Pennant draft league. I started reading (the Baseball Forecaster) in 1989. My team went to .550 in 1989, then in 1990 won 112 games (of 164), 108 in 1991 and 104 in 1992..." E.Caylor, Hampton NH
"Last year was my first time I used the Forecaster for my Scoresheet league. I finished 2nd in my NL league and picked up an abandoned AL team and made the playoffs. I'm currently in first place in my NL league and second in my AL. Your projections are great. They have been almost 100%." D.Coley, Southern Pines NC
"Your Baseball Forecaster has been a lot of fun and a great deal of help in getting ready for my Strat-O-Matic draft in a few weeks." P.Bogert, Roslyn PA
"MLEs and Annual Review help with early Scoresheet draft deadlines." J.McMechan, Indianapolis IN
"The Forecaster is the ONLY fantasy baseball publication that at least acknowledges that there are other formats besides rotisserie." B.Babcock, Cottonwood AZ
Success stories from subscribers...
What makes Baseball HQ unique?...
More from Baseball HQ subscribers...
More from Baseball Forecaster readers...
Beyond Rotisserie...
Free Weekly eNewsletter
The industry's #1 analytical weekly e-mail newsletter is ABSOLUTELY FREE!
More Information
Shopping Cart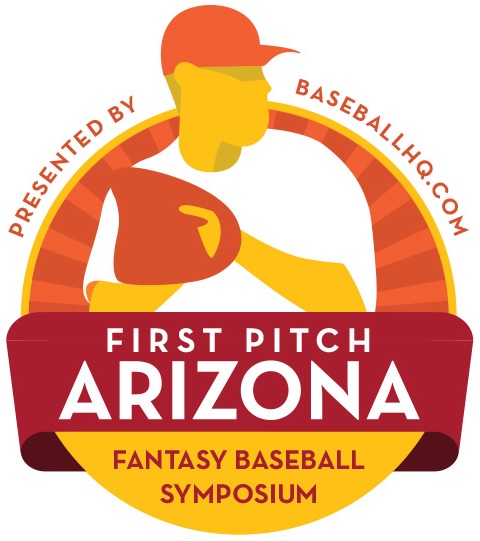 November 2-5, 2023
Mesa, Arizona
REGISTRATION NOW OPEN!