BATTERS: Very early slow start sells, 2019
By Stephen Nickrand

@StephenNickrand
April 22nd, 2019 1:05am
It's hard to shop hitters who are off to slow starts in many leagues, as owners often are scared to pick up bad stats early in the season. That said, hitters with big warts in their skills that have been growing more ominous for a while can present a good opportunity to avoid further bad stats, especially in non-keeper leagues.
Here is a closer look at several guys who are off to slow starts that are poor bets for significant rebounds.

AMERICAN LEAGUE
Jackie Bradley (CF, BOS) has contributed to the slow start of his team due to his own slow start (.148 BA, 0 HR, 2 RBI, 2 SB in 61 AB). The power he flashed in 2018 (130 xPX) hasn't come out at all (30 PX, 76 xPX). Blame a lot of that on his high rate of ground balls (56/9/35 G/L/F). Before 2018, he displayed a pretty steady ground ball rate near 50%, so we can't assume last year's 43% GB% will be his new norm. On the plus side, his 21% h% likely will regress to its prior 30% norm. But his eroding contact rate suggests that he won't be able to reverse his multi-season BA slide. There are more negatives than positives here.
Miguel Cabrera (1B/DH, DET) hasn't delivered any valuable results to his teams at this point in 2019 (.268 BA, 0 HR, 5 RBI, .664 OPS in 71 AB). There's thinking that suggests he should get better as the weather gets warmer. Problem is, he's not lofting the ball at all (55/24/22 G/L/F). Nor did he do so in 2018 (55/25/20 G/L/F). And we know he carries significant injury risk. Cabrera carries a combination of decline and risk that won't allow him to live up to his 158 ADP.
Zack Cozart (3B, LAA) was drafted only as an end-roster stash in most leagues (591 ADP). Those who did so are regretting their investment. He has a .109 BA, 0 HR, and 0 SB in 55 AB. A tiny 14% hit rate has played a large role in those struggles. And his 118 xPX confirms that he carries some latent power. Just keep in mind that he has posted just one .800+ OPS vs. RHers in the last seven seasons.
Brandon Drury (3B, TOR) has received steady at-bats during the first month of the season, but that isn't likely to continue for much longer. And it's not only because the top prospect in the minors is waiting in the wings. Drury's production has been non-existent (.181 BA, .567 OPS in 72 AB). His plate skills have been just as bad (5% bb%, 60% ct%, 0.14 Eye).

NATIONAL LEAGUE
Albert Almora (CF, CHC) re-worked his plate approach during the off-season in an attempt to generate more loft in his swing. While he did show some power this spring (6 extra-base hits in 53 AB), he still had a 1.80 GB/FB. And his ground ball rate so far in 2019 actually has increased (61/13/26 G/L/F). In fact, check out his updated GB% trend over the last several years: 43%, 49%, 51%, 61% GB%. A defense-first outfielder with modest BA/SB upside and no hope for pop should only be rostered in the very deepest of NL-only leagues.
Lewis Brinson (CF, MIA) continues to struggle to tap into his former top prospect upside. His results so far in 2019 have been atrocious (0 HR, 0 SB, .485 OPS in 64 AB). His plate skills aren't any better (3% bb%, 66% ct%, 0.09 Eye). His power skills show no hope either (59 PX, 55 xPX). He's worthy of benching in keeper leagues, but he's no longer worth holding onto in redraft formats.
Brian Dozier (2B, WAS) owns a rough .510 OPS after 59 AB. Is it time to cut bait? His 126 xPX suggests his 20+ HR pop is still there. Problem is, his plate discipline totally has tanked (5% bb%, 71% ct%, 0.18 Eye). He's struggling to loft the ball (55% GB%). And while his 20% h% should head north, he managed only a 24% h% in 2018. Dozier should improve, but it's likely that he'll struggle to end up meeting his preseason forecasts.
Austin Hedges (C, SD) has received semi-regular playing time behind the plate for SD, but given his poor start with the bat, those at-bats might be at risk. He has posted a poor .554 OPS in 47 AB. His plate discipline is shaky at best (4% bb%, 72% ct%, 0.15 Eye) too. Hedges does carry two reasons for hope, as his 19% h% should increase significantly and bring his BA with it. And his 119 xPX suggests he still carries the 25 HR upside we saw in him prior to the season. He's someone you should relegate to your second catcher slot for now.
Matt Kemp (LF, CIN) is another bat that has started off slowly so far in 2019. He has a .190 BA, 1 HR, and 5 RBI in 58 AB. His underlying power hasn't been intriguing (94 xPX). And his plate approach has been bad (2% bb%, 69% ct%, 0.06 Eye). This coming from a bat with a history of starting quickly and fading late. Kemp is not someone you want to rely on.
Ian Kinsler (2B, SD) has been one of the worst hitters in the NL so far in 2019 (.161 BA, 1 HR, 1 RBI, 1 SB, .515 OPS in 62 AB). His long track record of consistency gives hope that he will rebound, but at age 37, we can't assume it. Even after his 19% h% regresses, it won't change this three-year dip in expected power skills: 122, 119, 81, 68 xPX. SD has started to use emerging prospect Ty France (3B, SD) at 2B in Triple-A, perhaps as a way to get his scorching bat to the majors. Given SD's focus on giving opportunities to its young talent, don't be surprised if Kinsler is pushed for at-bats if he doesn't turn things around soon.
Jose Peraza (SS/2B, CIN) also has contributed to the slow start of a lot of offenses. He has a .381 OPS in 60 AB. His owners bought him for his speed, but his 2 SB certainly haven't helped them much. While he has the speed to run more and is being given a green light (43% SBO%), Peraza hasn't drawn a walk yet, giving him some bad plate skills (0% bb%, 75% ct%, 0.00 Eye). His high-contact history and abnormally low 18% h% both give hope for a rebound for owners that can afford to be patient with him, but owners in shallow leagues should start looking for a replacement now.
For more information about the terms used in this article, see our Glossary Primer.
Shopping Cart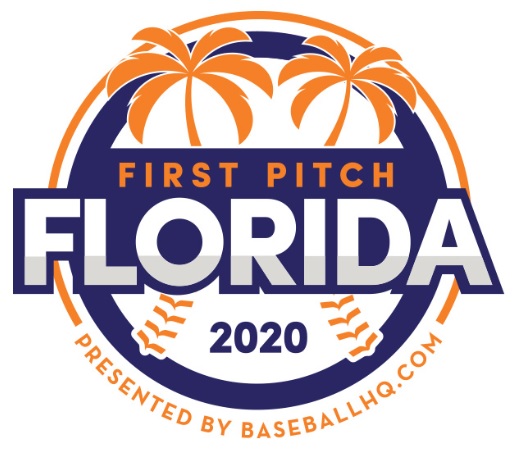 Inaugural Event!
February 28-March 1, 2020
St. Petersburg, FL
A few seats still left!