BATTERS: Very early slow start sells, 2018
By Stephen Nickrand

@StephenNickrand
April 22nd, 2018 11:04pm
It's hard to shop hitters who are off to slow starts in many leagues, as owners often are scared to pick up bad stats early in the season.
That said, hitters with big warts in their skills that have been building for a while can present a good opportunity to avoid further bad stats, especially in non-keeper leagues.
Here are several guys in each league who are off to slow starts and might be worth shopping.

AMERICAN LEAGUE
Tim Beckham (SS/3B, BAL) was drafted as a frontline SS in some deep leagues (260 ADP). However, he has hurt more owners than he has helped so far in 2018 (.182 BA, .529 OPS in 77 AB). And there are not any signs that his inconsistency will stabilize anytime soon. While he's drawing a few more walks in the early going (9% bb%), he has opened back up some of the holes in his swing that he closed in 2017 (66% ct%). He's not making much hard contact (87 HctX), his exit velocity is more than two mph below MLB average, and he's still hitting a lot of groundballs (51/14/35 G/L/F). Don't assume a big rebound.
C.J. Cron (1B, TAM) finally had a big game this past Saturday (two HR), putting his overall line at .264-4-11 after 72 AB. That said, looking one level deeper reveals some familiar warts: 3% bb%, 68% ct%, 0.09 Eye. The contact that he is making is hard (115 HctX), and his underlying power reveals his upside (129 xPX). However, the more he sells out for power (82%, 72%, 68% ct% last three seasons), the more his overall game looks shaky.
Avisail Garcia (RF, CHW) was drafted as a second or third OF in many leagues (198 ADP) after putting up a mini-breakout in 2017. But it looks like that growth will go down as an aberration, at least for now. He has not drawn a walk in 67 AB, and the contact gains he showed in 2017 (79% ct%) have taken a step backwards (75% ct%). He's also hitting a ton of groundballs again (57/14/29 G/L/F). On the plus side, he is hitting the ball with authority (92.06 mph exit velocity). But as a hitter who has never shown even average underlying power, those hoping for his first 20-HR season likely won't see it in 2018.
Carlos Gomez (RF, TAM) has looked like a mess so far in 2018: .158 BA, 2 HR, 1 SB, .505 OPS in 76 AB. Check out the widening holes in his swing over the last three years: 77%, 67%, 65%, 64% ct%. We know that his production will get better once his hit rate corrects (21% h%) and the weather warms up, but with his terrible plate skills, his ceiling is not what it once was.
Jake Marisnick (CF, HOU) has been one of the worst hitters in the game so far in 2018 (.118 BA, .353 OPS in 51 AB). The hope he showed in some of his underlying power skills in 2017 has not materialized (94 PX, 99 xPX), he's got some of the worst plate discipline in the game (0% bb%, 47% ct%, 0.00 Eye), and the uptick he showed against righties in 2017 (.813 OPS vR) has not stuck (.222 OPS vR in 27 AB).
Drew Robinson (CF/3B, TEX) was an early pickup in deep leagues after injuries opened up some playing time for him. The likelihood that he will make good use of it is very minimal. Pitchers have exposed his swing-and-miss ways (45% ct%). He has not been productive against righties (.472 OPS vR in 47 AB). While he has hit lefties pretty well (.844 OPS vL), he has done so in a tiny sample size, and he still hasn't made consistent contact against them (44% ct%). Don't expect much from Robinson.
Devon Travis (2B, TOR) could be hitting himself out of the TOR lineup (.149 BA, .386 OPS in 47 AB). Underneath that lack of production has been an absence of plate control: 2% bb%, 66% ct%, 0.06 Eye. And the power he used to flash seems to be long gone (21 PX, 7 xPX, 61/16/23 G/L/F). It might be hard to get trade value out of Travis now, so he's probably someone you have to hold for a bit to hope he warms up. But if you play in a shallow league, now might be the time to cut bait on him.

NATIONAL LEAGUE
Lewis Brinson (CF, MIA) is a top prospect who was drafted as a middle-tier OF in many leagues (275 ADP). Those looking for an age-24 breakout from him will be disappointed though. He has a .157 BA and .488 OPS after 70 AB. His plate skills aren't any better: 4% bb%, 63% ct%, 0.12 Eye. He's got no loft in his swing either (60/14/26 G/L/F). Hold him in keeper leagues but consider dangling him in redraft formats.
Ian Desmond (LF/1B, COL) carries value given his dual IF/OF eligibility and the 20-20 season he posted in 2016. He was slowed by injuries in 2017. This season, he has been held back by his own ineptitude (.151 BA, .511 OPS in 73 AB). He's pounding the ball into the ground (73/8/19 G/L/F), and his already-marginal plate skills have gotten even worse (4% bb%, 70% ct%, 0.14 Eye). Desmond is someone to sell high on if you can still get upper-tier value for him.
Ian Happ (2B/CF, CHC) won a regular role in the CHC lineup after a big spring. But he has turned cold in the early part of 2018 (.212 BA, .633 OPS in 52 AB). And there is no hope that he will become a consistent impact performer given his poor contact ability (52% ct%, 0.16 Eye). Surging Albert Almora (CF, CHC) is starting to take AB away from Happ, but the fact that Almora still is marginal against righties does give hope that Happ will have an impact later in the season. That said, those in non-keeper leagues might consider dangling Happ's upside.
Evan Longoria (3B, SF) was drafted as a frontline 3B in some leagues (206 ADP). He has not fulfilled that promise so far in 2018 (.246 BA, .746 OPS in 69 AB). While his underlying power suggests he still has 20-HR pop in his bat (128 xPX), his approach at the plate has not been good at all (3% bb%, 68% ct%, 0.09 Eye).
Jose Peraza (SS/2B, CIN) is another young bat who could be hitting his way out of regular work. He has a .607 OPS in 69 AB, he's walking even less than he has in the past (1% bb%), and his overall skills are barely rosterable (21 BPV). We know his speed is legit, and his ability to make steady contact helps him put his wheels to use. But he hasn't made any strides in his game so far in 2018.
Christian Villanueva (3B, SD) has been one of the biggest surprises in the game early on (6 HR, 14 RBI, 1.165 OPS in 58 AB). Many of his underlying skills give full support to his quick start (105 BPV, 171 xPX, 26/26/47 G/L/F in 58 AB). Most of his damage has come against lefties though (1.769 OPS vL, .803 OPS vR), and he's selling out his swing for power (66% ct%). A 33% HR/F and 44% h% have been some of the main reasons for his early success. There's going to be a significant correction coming here, so if you have a good infield, now might be a good time to capitalize on his early outburst.
For more information about the terms used in this article, see our Glossary Primer.
Shopping Cart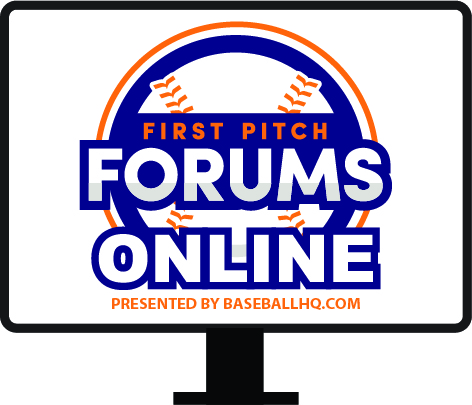 Our virtual First Pitch Forum returns!
Three online-only events: March 5, 11, 17
Join us live, or watch when you want
Just $19!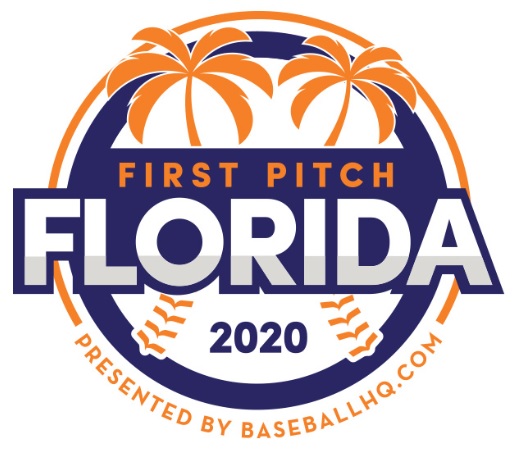 Inaugural Event!
February 28-March 1, 2020
St. Petersburg, FL
A few seats still left!