BATTERS: Very early observations, 2018
By Stephen Nickrand

@StephenNickrand
April 8th, 2018 11:04pm
As we did in this week's Starting Pitchers Buyers Guide, let's take a very early look at some notable week one performances among batters by putting them into the bigger context of the player's preseason outlook. The goal is to help you identify which extreme performances are worth buying into, as well as which you should view with a skeptical eye.
Keep in mind that one-week data samples are tiny, so our focus very early in the season will be to discuss only extreme performances in this space.

AMERICAN LEAGUE
Xander Bogaerts (SS, BOS) has been scorching to start the 2018 season (1.148 OPS in 35 AB). His exit velocity and barrels are way up, his groundball rate is the lowest we've ever seen from him, and he had a big spring. At age 25, these are legitimate reasons to speculate that he's going to have a big year.
Nick Castellanos (3B/RF, DET) is having a strange start to the 2018 season. He has 0 HR and 3 RBI in his first 30 AB. However, he has also managed a .567 Slg and 1.008 OPS. A 0% HR/F is hiding his 148 xPX, and he is posting the best plate discipline we have seen from him: 12% bb%, 77% ct%, 0.57 Eye. Don't be surprised if Castellanos goes on a tear soon.
Matt Chapman (3B, OAK) is hitting the ball with more authority than any other batter so far in 2018. He's one of just three hitters with an average exit velocity > 95 mph. And he has turned that approach into production too (3 HR, 1.206 OPS in 37 AB). Chapman is also making much better contact (78% ct%) than he did in 2017 (68% ct%). Chapman looks like a great bargain at his 287 ADP.
Matt Davidson (3B/DH, CHW) is another emerging power bat that has shown some very encouraging signs in the early-going. Not only has his power been on full display (4 HR, 1.219 OPS, 301 PX, 238 xPX in 25 AB), he also has improved his approach at the plate (4% bb%, 60% ct% in 2017; 16% bb%, 68% ct% in 2018). It's way too early to know if those gains will stick, but he's another early bargain at his 420 ADP.
Mitch Haniger (RF, SEA) started the 2017 season very strongly before injuries got in the way. He appears to be on track to start 2018 with a flourish too. He has a 1.092 OPS after 24 AB. Interestingly, his underlying skills have been off-the-charts good (125 BPV) and have featured elite plate discipline (17% bb%, 88% ct%, 1.67 Eye), excellent underlying power (152 xPX), and a line-drive/flyball stroke (24/33/43 G/L/F).
Max Kepler (RF, MIN) seemingly hasn't gotten off to a great start to the 2018 season (.273 BA, 1 HR, 2 RBI in 22 AB). However, he has put up elite expected power (235 xPX) and owns the best plate skills in the game (19% bb%, 95% ct%, 5.00 Eye). It's way too early to know if these early signs are facts or flukes, but given Kepler's prior upside and age (25), we can't dismiss them.
Jose Ramirez (3B/2B, CLE) has been a disappointment in the early-going (.67 BA, .367 OPS in 30 AB). There's no reason for panic though. His approach at the plate has been superb (14% bb%, 93% ct%, 2.50 Eye). A crazy 4% h% has been the main reason for his early struggles.
Yangervis Solarte (2B/3B/SS, TOR) is showing signs that he could exceed expectations in 2018. He has gotten off to a big start (.983 OPS in 24 AB). He's getting good loft in his swing (29/24/48 G/L/F), is showing good power skills (168 PX, 129 xPX), and has been very selective at the plate (20% bb%, 88% ct%, 2.00 Eye).

NATIONAL LEAGUE
Brian Anderson (3B, MIA) has been one of the bigger early surprises in the NL. After being drafted as an afterthought (476 ADP), Anderson has produced a solid .848 OPS early in April. More noteworthy has been his surge in plate discipline skills (15% bb%, 81% ct%, 1.00 Eye), all of which have soared from what they were in 2017 (11% bb%, 67% ct%, 0.36 Eye).
Bryce Harper (RF, WAS) could be on his way to his best season since 2015 if his early returns stick and he stays healthy. He has put up 5 HR and an 1.403 OPS in 24 AB. Behind that mark is a 295 PX and 223 xPX. Harper also has shown a great batting eye (30% bb%, 2.20 Eye).
Joe Panik (2B, SF) has been one of the best hitters in the game so far in 2018. He has posted a .393 BA and 1.166 OPS in 28 AB, and they haven't been due to a wildly-inflated hit rate (36% h%). Panik is making a lot of hard contact (139 HctX) and has done so without altering his elite plate approach (9% bb%, 89% ct%, 1.00 Eye).
Gregory Polanco (RF, PIT) is showing some very early signs that he could be ready to take a big step forward in 2018. He has a 1.121 OPS in his first 25 AB and has paired that production with some good plate skills (24% bb%, 76% ct%, 1.33 Eye). In addition, he has made a lot of hard contact (123 HctX) and has shown elite underlying power (174 xPX).
Preston Tucker (LF, ATL) was drafted as a fifth outfielder in many leagues (484 ADP). He has exceeded those expectations so far in 2018 (1.106 OPS 26 AB). Before you go all-in with your speculative dollars though, note that his plate approach isn't much different than what we've seen from him in the past (7% bb%, 81% ct%, 0.40 Eye), and his underlying power (87 xPX) does not back up his 168 PX.
For more information about the terms used in this article, see our Glossary Primer.
Shopping Cart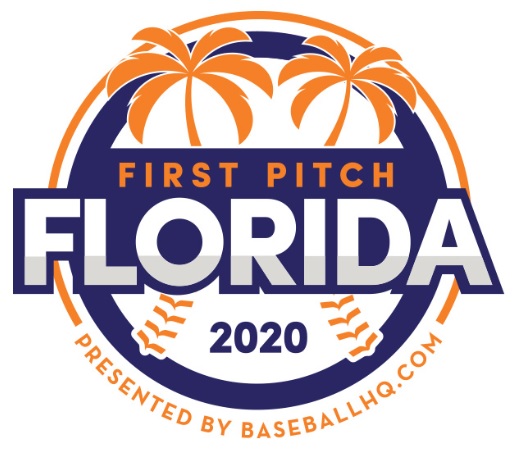 Inaugural Event!
February 28-March 1, 2020
St. Petersburg, FL
A few seats still left!