BATTERS: Early deep league targets, 2018
By Stephen Nickrand

@StephenNickrand
May 14th, 2018 12:04am
As we did with starting pitchers this week, let's help you target where to spend your speculative dollars on hitters if you play in a deep league.
To expand our search in support of those who play with deep benches, we'll also sprinkle in several guys in the high-minors who could be worth targeting too. Check out our Playing Time Tomorrow and scouting coverage for a more detailed look at minor leaguers worth targeting.
Here are a bunch of bats in each league worth pursuing if you play in a deep league.

AMERICAN LEAGUE
Pedro Alvarez (DH/3B, BAL) owns a .200 BA after 80 AB, and given his lack of impact in 2017, it shouldn't be surprising that he has gone unowned in most leagues so far in 2018. But there's good reason to believe that he'll go back to being the 20-30 HR producer he was in the five seasons prior to 2017. His plate skills have rebounded (0.50 Eye), he's hitting more flyballs than ever (36/13/52 G/L/F), and his power skills are elite (162 PX, 157 xPX).
David Fletcher (2B, LAA) has been one of the better hitters at Triple-A so far in 2018 (.378 BA, 1.062 OPS, 11/7 BB/K in 143 AB). He has generated 24 extra-base hits so far, including 15 doubles. That level of pop surely is influenced by hitting in PCL parks given he showed very little of it before 2018, but he still could provide value as a BA/SB source in a reserve role for LAA later in 2018.
JaCoby Jones (LF, DET) has received steady playing time after the injury to Leonys Martin. His ugly .200 BA and .545 OPS over 40 AB in May certainly wouldn't profile him as a target, even in deep leagues. That said, he's making a lot of hard contact (129 HctX), which has helped to produce his good underlying power skill base in May (120 xPX). Combined with his very good wheels (131 Spd), Jones has the raw tools to help in HR/SB. Just don't expect him to be a consistent producer given his still-terrible plate skills (4% bb%, 73% ct%, 0.17 Eye).
Tony Kemp (2B, HOU) does not have much prospect appeal at age 26, and he doesn't have a path towards playing time in HOU. However, he received the second-most at-bats in HOU camp this spring and showed the batting eye/speed combination that could help him carve out a utility role in the majors (6/5 BB/K, 2 SB in 63 AB). He has continued that profile to this point in Triple-A (19/15 BB/K, 13 SB in 147 AB).
Mikie Mahtook (CF, DET) is another toolsy DET outfielder who could provide some value in very deep leagues. He was demoted to the minors after a horrible April (.125 BA, .339 OPS in 24 AB). He regained some of his stroke at Triple-A (.250 BA, .759 OPS in 88 AB). Mahtook looked like a multi-category producer late in 2017 (8 HR, 5 SB over 230 AB in 2H of 2017), so don't let his early slow start convince you to write him off now that he's back in the majors.
Daniel Palka (RF, CHW) was a decent power prospect in the MIN organization, but his so-so defense and subpar hit tool profiled him as more of a fourth outfielder or DH type. Now in the CHW organization, Palka has received some playing time at the MLB level this season and has done well on the surface (.302 BA, .946 OPS in 43 AB). While the power is legit (178 PX, 140 xPX), his plate discipline remains a huge worry (2% bb%, 77% ct%, 0.10 Eye), so his overall game has not changed much. Still, those desperate for power could do worse than using Palka against righties.
Jurickson Profar (SS/2B, TEX) has been a steadying influence in the TEX lineup after it was saddled by injuries. Sure, his surface stats haven't been great this season (.235 BA, 2 HR, 15 RBI, .721 OPS in 115 AB). But he has come up with big hits and is getting his first taste of extended, everyday at-bats at the MLB level. His strong plate discipline gives him a sturdy foundation to build on (11% bb%, 80% ct%, 0.61 Eye). And his former top prospect pedigree comes out in full against lefties (1.185 OPS, 1.67 Eye, 172 PX in 28 AB vL). He's someone worth stashing as your MI if he's available in your league.
Christin Stewart (LF, DET) is leading the Triple-A International League in home runs so far in 2018. His overall stat line has been impressive: .300 BA, 9 HR, 25 RBI, .985 OPS in 120 AB. He has done a good job improving his plate discipline too (14/23 BB/K in 120 AB) after struggling to make contact in 2017 (56/138 BB/K in 485 AB). It remains to be seen if his fielding will relegate him to DH duty after he is recalled, but DET certainly needs his bat in its lineup, and it should make an immediate contribution after he is brought up.

NATIONAL LEAGUE
Jorge Alfaro (C, PHI) is one of the toolsiest young catchers in the game. He has been dropped in many leagues as a result of his early bad stats (.216 BA, .634 OPS in 88 AB). He's not likely to turn those numbers around in short order given the huge holes in his swing (53% ct%). However, tuck away his 95.2 mph average exit velocity as a reason to speculate on his upside. It's among the top-10 highest in MLB and has been hidden by a low 7.7-degree launch angle.
Albert Almora (CF, CHC) continues to carry some hidden upside. On the surface, his one HR, eight RBI, and .719 OPS in 100 AB wouldn't seem to be roster-worthy in most leagues. But all of those struggles have come against righties. He remains an impact bat with excellent plate skills against lefties (.898 OPS, 11% bb%, 94% ct%, 2.00 Eye vL). He has shown some growth vs. RHers in flashes but hasn't been able to sustain it. At age 24, he's got time.
Wilmer Flores (1B/3B, NYM) remains a promising bat waiting for an opportunity. He has made some really encouraging gains in part-time work this season, including career-best marks in walk rate (10% bb%), contact rate (88% ct%), hard contact (122 HctX), and overall skills (70 BPV). He might need a change of scenery to get an extended look, especially with corner-infield prospects like Peter Alonso and Dominic Smith on his heels. Nonetheless, you'll never be able to get him cheaper than you can now, and there remains a lot to like with his bat and approach. He'll also qualify at 2B in most leagues with one more game there.
Garrett Hampson (2B, COL) is developing into one of the most intriguing MI prospects in the game. He has been excellent in Double-A this season (.300 BA, 4 HR, 14 RBI, .870 OPS, 17 SB in 130 AB). That power especially is noteworthy, as it validates the power growth he showed last year in the hitter-friendly California League. Still, his impact at the MLB level likely will be in batting average and steals. He's got the upside to be an impact performer in those categories, and if he continues at his current pace, it wouldn't be surprising to see him promoted to Triple-A by mid-season.
Alen Hanson (2B/RF, SF) has delivered a huge boost to the SF lineup since being recalled from Triple-A (.298 BA, 4 HR, 12 RBI, 3 SB, .984 OPS in 47 AB). His underlying skills have been just as good, too (126 BPV). With elite wheels, solid plate skills and sneaky pop, Hanson is one of the better post-hype plays in the game.
Enrique Hernandez (2B/3B/SS/CF, LA) is another bat with some hidden upside beyond his ability to play all over the diamond. He offers sneaky power (5 HR in 94 AB), is hitting more flyballs than ever (33/17/50 G/L/F), and after struggling against righties the last three seasons, Hernandez is hitting them with some authority (.769 OPS, 159 PX vR). He hasn't peaked yet.
Oscar Mercado (LF, STL) could provide some value to the STL outfield soon. His bat showed signs of life at Double-A in 2017 (13 HR, .769 OPS in 477 AB). It has continued to produce in his Triple-A debut at age 23 (5 HR, .801 OPS in 123 AB). More importantly, the shaky plate discipline he showed in 2017 (32/112 BB/K in 477 AB) has improved greatly in 2018 (13/19 BB/K in 123 AB). That growth will give his impactful wheels (30+ SB each of last three seasons) more of a chance to have an impact in the majors. Mercado is an unheralded, emerging prospect worthy of stashing in deep NL-only leagues.
Franmil Reyes (RF, SD) has gone on an amazing tear at Triple-A, pushing his overall stat line there to 14 HR, 37 RBI, 1.188 OPS in 127 AB. And he hasn't accomplished that by opening up his swing. His plate skills actually have been really good too (20/29 BB/K in 127 AB). As a former rule-5 pick who is limited defensively, it remains to be seen if he can sustain his hot start. And SD certainly isn't short of young outfielders, which puts his opportunity in question. Still, he's another emerging prospect worthy of stashing on your bench in deep leagues.
Luis Urias (2B, SD) is one of the best 2B prospects in the game. He's holding his own at age 20 in Triple-A (.269 BA, .795 OPS in 119 AB). He offers superb plate discipline (24/26 BB/K in 119 AB) and has the upside to be a steady .300 hitter in the majors with a bit of speed and pop. He could get that opportunity soon given the current state of the SD middle-infield.
For more information about the terms used in this article, see our Glossary Primer.
Shopping Cart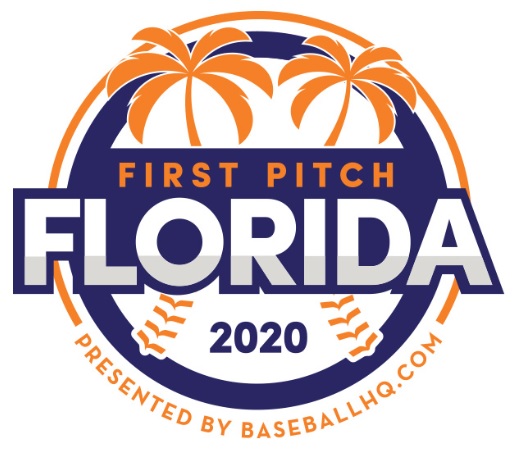 Inaugural Event!
February 28-March 1, 2020
St. Petersburg, FL
A few seats still left!