BATTERS: Early bench targets, 2018
By Stephen Nickrand

@StephenNickrand
April 1st, 2018 11:04pm
As is the case with starting pitchers, owners often overvalue Opening Day starting lineups. Guys who start the season on the bench often can be rostered at a nice discount. Especially those with hidden or emerging skills, since they are likely to carve out a full-time role once an opportunity arises.
At this time last season, Michael Conforto (LF, NYM) and Trey Mancini (LF/1B, BAL) were relegated to bench roles before delivering a lot of value to their owners during the season.
Here are a bunch of bench bats whose value could increase as the season moves along.

AMERICAN LEAGUE
Jake Marisnick (CF, HOU) did not get much attention in 2018 drafts (479 ADP). However, he started to flash his upside for the first time in 2017 (16 HR, 9 SB in 230 AB). He gained 56 feet on his flyball distance from 2016 to 2017, the most of any hitter in MLB. He also gained two mph on his exit velocity and managed an .800+ OPS against lefties and righties for the first time in his career. His big power upside makes Marisnick an intriguing bench stash in spite of his chronic contact struggles.
Tyler Naquin (CF, CLE) showed flashes in 2016 of his power/speed upside (14 HR, 6 SB in 321 AB) before taking a step backwards in 2017. He seems to be ready to make an impact again in 2018 even though he will begin the season on the CLE bench. Naquin posted a strong .862 OPS in 56 AB this spring along with a solid 5/12 BB/K.
Jurickson Profar (LF, TEX) has a chance to fill a super-utility role in the TEX lineup in 2018. While it might seem okay to write him off as a result of not fulfilling his #1 prospect upside, Profar is still young (25), and his growth has been hampered by chronic shoulder woes. He flashed good on-base potential with TEX in 2017 (13% bb% in 58 AB) and began to convert his grounders (53/19/28 G/L/F in 2016) into liners and flyballs (41/25/34 G/L/F in 2017). He should qualify at multiple positions early in the season too. He's a good stash in deep leagues.
Chance Sisco (C, BAL) is one of the better catching prospects in the game. He'll begin the 2018 season in a timeshare behind the plate with BAL. It likely will take some time for his bat to develop, as he did not show much pop at Triple-A in 2017 (.395 Slg). Still, his line-drive stroke could give him some value as a second catcher in some leagues, and he remains a good investment in keeper leagues.
Yangervis Solarte (2B/SS/3B, TOR) enters the season in a utility role with TOR. However, his ability to defend all over the infield should help him get semi-regular playing time. He owns good plate discipline (7% bb%, 87% ct%, 0.61 Eye) and has steadily increased his flyball rate, which should help him produce 20 HR in his new park if he can find 400+ AB.
Blake Swihart (C, BOS) was viewed as a top prospect a few years ago due to his athleticism behind the plate. BOS took a long look at him in the spring (66 AB) and he fared pretty well (.771 OPS). At age 26 and with his prospect pedigree, Swihart makes for a good stash as your second catcher, especially in keeper leagues.
Dan Vogelbach (1B, SEA) had a huge spring training in SEA camp (1.455 OPS in 54 AB). And he resurrected the elite patience he displayed at several stops in the minors (13/11 BB/K in 54 AB). If he can continue that flash during the regular season, Vogelbach could carve out a regular role vs. RHers in the SEA lineup.

NATIONAL LEAGUE
Albert Almora (CF, CHC) had a rough spring, which means he will go back to the regular role vs. LHers that he filled in 2017. Few batters had a better overall skill set against southpaws than Almora did in 2017 (.898 OPS, 10% bb%, 85% ct%, 0.76 Eye in 111 AB). At age 24, Almora is plenty young enough to improve his approach against righties, and his upper-tier defense will support him becoming a full-timer once that happens.
Austin Barnes (C/2B, LA) only is projected to earn 300 AB in 2018, so he'll be available as a bench target in some shallow leagues. Barnes showed impactful power (138 PX, 118 xPX) and speed (126 Spd) in the first half of 2017. He also posted a strong overall 77 BPV. Ignore his playing time for now; Barnes could end up as a frontline catcher later in the season.
Adam Frazier (LF/2B, PIT) begins the 2018 season as one of the best bench targets in either league. He combined good plate skills (8% bb%, 86% ct%, 0.63 Eye) with good speed skills (119 Spd) in 2017. He was one of best hitters in PIT camp this spring too (.990 OPS, 6/4 BB/K in 51 AB). Frazier's versatility around the diamond and emerging skills make him an intriguing under-the-radar age-26 target.
Enrique Hernandez (CF/SS, LA) is another emerging utility bat who can play both the infield and outfield. He was excellent against southpaws in 2017 (.946 OPS, 172 PX, 0.73 Eye in 152 AB). Hernandez was fantastic in spring training (1.137 OPS, 10/14 BB/K in 52 AB) and did nearly all of that damage against righties (1.210 OPS, 9/12 BB/K in 40 AB). Don't be surprised if he ends up carving out a full-time role somewhere with LA in 2018.
Scott Kingery (2B, PHI) is a top hitting middle-infield prospect who will enter the season in a utility role with PHI. He flashed 30-30 upside with an electric showing at Double-A in 2017 (18 HR, 19 SB in 278 AB) before struggling to control home plate after being promoted to Triple-A (0.22 Eye). If J.P. Crawford (3B, PHI) starts the season slowly again, Kingery is someone who could hit his way into an everyday job.
Devin Mesoraco (C, CIN) wasn't even drafted as a second catcher in many leagues (463 ADP) as a result of his total inability to stay healthy the last few seasons. Mesoraco did appear healthy this spring (.817 OPS, 3/6 BB/K in 39 AB) and still owns the impactful results (.893 OPS) and skills (85 BPV) that he posted during his breakout in 2014. He's another good stash as your second catcher given his frontline upside.
Yairo Munoz (SS, STL) won a bench job with STL after a big spring (.880 OPS, 4/10 BB/K in 62 AB). He's another guy whose ability to play multiple positions gives him a path to semi-regular playing time. He showed a good blend of power (13 HR) and speed (22 SB) between Double-A and Triple-A in 2017. Munoz is a premium early bench stash.
Roman Quinn (CF, PHI) delivered 30+ SB in 286 AB at Double-A in 2017. Those wheels were on full display this spring (9 SB in 41 AB), and he did so while showing really good plate discipline (6/9 BB/K in 41 AB). While he will start the season at Triple-A, Quinn's excellent speed, willingness to take a walk, and good defense in the outfield all make him a strong candidate to get regular AB in the PHI outfield later in 2018 if he can finally stay healthy.
For more information about the terms used in this article, see our Glossary Primer.
Shopping Cart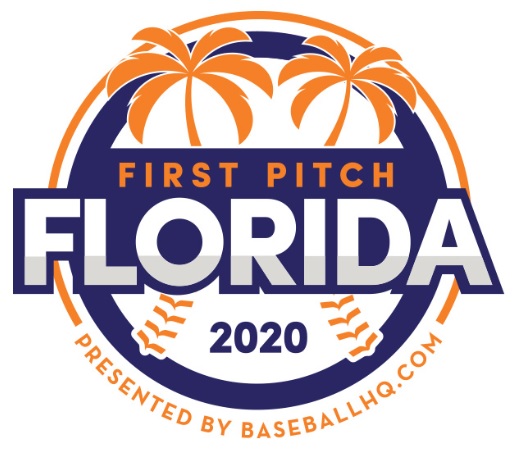 Inaugural Event!
February 28-March 1, 2020
St. Petersburg, FL
A few seats still left!