BATTERS: Early 2019 targets
By Stephen Nickrand

@StephenNickrand
September 10th, 2018 12:05am
Our last Batters Buyers Guide column of the regular season will help you identify some early 2019 speculative and breakout targets.
Since a breakout target in one league might be a speculative target in another, we'll try to provide an extensive cross-section of guys who could fit either bill.
Here are a bunch of guys with major league experience in each league who could be in store for big gains in 2019.

AMERICAN LEAGUE
Andrew Benintendi (LF, BOS) still has a chance to post a 20-20 season at age 23. While there are signs that 2019 might be a consolidation year for him (84 HctX, 81 xPX in 2018), his steady plate skills, flashes of pop, and consistently good wheels all give him 30-30 upside heading into next season.
Alex Bregman (3B/SS, HOU) is on his way to his first .300-30-100 season, and there's more of that to come. His plate skills have soared from 2017 (0.57 Eye) to 2018 (1.15 Eye). His underlying power is near-elite now (138 xPX). And check out his BPV trend over his three seasons: 60, 72, 121 BPV. At age 24, Bregman will solidify himself as an elite bat in 2019.
Zack Granite (CF, MIN) is someone to keep on your radar as an early 2019 end-game target. Granite has been bothered by a shoulder issue in 2018, which totally has made him a liability at the plate. But his history of elite contact, willingness to draw a walk, and upper-tier speed upside (56 SB in 584 AB at Double-A) make him an interesting buy-low stash in deep leagues.
Max Kepler (RF, MIN) is another pre-peak outfielder worthy of your attention heading into 2019. While his stats in 2018 have been underwhelming (.226 BA, 18 HR, 48 RBI), there is reason for hope. His plate skills have gone from decent in 2017 (8% bb%, 78% ct%, 0.41 Eye) to good in 2018 (11% bb%, 81% ct%, 0.69 Eye). Kepler's underlying power skills are the best we've ever seen from him (118 xPX). And check out his speed skills over his three seasons: 90, 93, 111 Spd. Kepler will carry 25-HR, 10-SB potential in 2019 that most owners won't realize is within reach.
Austin Meadows (CF, TAM) did not make the MLB impact in 2018 that owners hoped, but his trade to TAM gives him a fresh start, and he is finishing the 2018 season with a flourish at Triple-A. Check out the numbers he posted in August at AAA Durham: .344 BA, 10 HR, 22 RBI, 1.167 OPS, 8/13 BB/K in 96 AB. As a Top 10 prospect after the 2016 season, Meadows is a premium post-hype speculation heading into 2019.
Jurickson Profar (SS/3B/1B/2B, TEX) has enjoyed a mini-breakout in 2018, and it hasn't been a fluke. He has posted an 80+ BPV in four separate months. His power skills have shown flashes of the upside that made him the game's top prospect earlier this decade (124 xPX in June, 194 xPX in September). In addition, his multi-category upside is evident in the 120+ Spd he has put up in two different months. And he hasn't opened up his swing to produce the 16 HR and 70 RBI he has delivered so far. In fact, his 84% ct% is the highest level we've ever seen from him. There's 20-20 potential here as Profar heads into his age-26 season.
Mallex Smith (CF, TAM) has emerged as one of the game's best speed sources in 2018 (30 SB in 397 AB). He might be the game's top source of steals in 2019. He has improved his plate skills significantly from the first half (8% bb%, 77% ct%, 0.39 Eye) to the second half (10% bb%, 82% ct%, 0.68 Eye). He has posted a 125+ Spd in five of six months too. While we probably can't expect another .300 BA from him given his .271 xBA, if his plate skills keep soaring, Smith does carry legitimate .300 BA, 50 SB upside going into 2019.
Jorge Soler (RF, KC) is another post-hype play who likely will come at a discount in 2019. After a big spring in 2018, Soler started the season strong (.916 OPS in 76 AB during April) before a foot fracture ended his season in June. He was on his way to a 25-HR season before getting hurt, and he's still just 26.
Dan Vogelbach (1B, SEA) might be viewed as a AAAA player in many leagues given his inability so far to break through and become an everyday player at the major-league level. That said, Vogelbach hasn't sulked in Triple-A, posting his usual combination of power and walks at AAA Tacoma (.979 OPS, 77/59 BB/K in 297 AB). And there might be open at-bats in SEA's DH slot in 2019. There's some post-hype appeal here in 2019 as Vogelbach enters his age-26 season.

NATIONAL LEAGUE
David Bote (2B/3B, CHC) produced a breakout season in Triple-A (13 HR, 41 RBI in 235 AB) before being recalled to the majors. His performance with CHC has been highlighted by many big hits. His overall production and skills have been a mixed bag. He has hit lefties with authority (.964 OPS vL), and his plate discipline has been marginal (9% bb%, 69% ct%, 0.33 Eye). But his underlying power (117 xPX) and speed (113 Spd) both suggest he has multi-category potential. He'll likely begin the 2019 season as 3B-eligible only, which hurts his appeal. As does the infield talent that CHC has in its organization. Still, he has shown enough this season to warrant a look in deep leagues in 2019.
David Dahl (RF, COL) was a 2x Top 50 MLB prospect a few years ago but hasn't been able to deliver on that upside due to injury issues. However, Dahl has produced at a nice rate in the second half after getting healthy (.829 OPS in 83 AB). His plate skills have gotten a lot better too (4% bb%, 69% ct%, 0.14 Eye in 1H; 10% bb%, 73% ct%, 0.41 Eye in 2H). His power skills have been great since July 1 as well (158 PX, 133 xPX in 2H). And he's still just 24.
Elias Diaz (C, PIT) is out with a hamstring strain that could sideline him the rest of the season. While his overall results this season haven't been eye-popping (9 HR, 30 RBI in 234 AB), he has been an impact bat against lefties (.925 OPS, 112 PX vL). His contact rate and eye ratio have surged from 2017 (80% ct%, 0.29 Eye) to 2018 (86% ct%, 0.56 Eye). He's hitting fewer ground balls, which has helped bump his underlying power to above average levels. He'll carry some frontline catcher appeal next season.
Wilmer Flores (1B/3B/2B, NYM) keeps showing flashes that suggest his bat has impact potential, but he hasn't been able to sustain them from month-to-month. Blame part of that inconsistency on a lack of steady playing time. This marks the second straight season that he has put up significantly above-average power skills (110 xPX). Even more impressive, his rates of walks and strikeouts were better in 2018 than ever before (7% bb%, 90% ct%, 0.74 Eye). Don't give up on him yet, especially if he finds everyday work somewhere.
Adam Frazier (LF/2B, PIT) won't be an intriguing target in many leagues due to the so-so production he has displayed in 2018 (.289 BA, 8 HR, 28 RBI, 1 SB, .827 OPS in 256 AB). That said, take a look at how good Frazier has been since the start of July: .347 BA, 5 HR, 20 RBI, 1.002 OPS in 118 AB. His power surge has been backed by a 138 xPX too. And he continues to have enough raw speed to be a factor on the basepaths if he could ever get a green light. Frazier makes for a great stash in deep leagues moving into 2019.
Garrett Hampson (2B, COL) could end up with a full-time role in 2019 if D.J. LeMahieu (2B, COL) leaves due to free agency. While Hampson isn't a top prospect, all he has done is hit .300+ at every stop in the minors. He also has accumulated 30+ SB in all three of his professional seasons. He has enough plate discipline, pop, and speed to be an immediate multi-category contributor.
Jeff McNeil (2B, NYM) saw his bat emerge out of nowhere at Triple-A, and it hasn't slowed since being recalled to the majors. McNeil has a .329 BA and .871 OPS in 143 AB with NYM. His underlying foundation features an elite rate of contact (90% ct%) and more power than he has shown (79 PX, 121 xPX). McNeil's wheels have intriguing potential too (168 Spd). Don't be surprised if he sticks as an everyday player in 2019.
Yairo Munoz (SS/2B/3B/RF, STL) has started to hit like an every day bat since the calendar turned to July. He has an .858 OPS in 128 AB in the 2H. His plate skills have soared from the first half (7% bb%, 73% ct%, 0.27 Eye) to the second half (10% bb%, 79% ct%, 0.56 Eye). His power also has shown signs of development (135 PX, 112 xPX). And he has enough speed to put double-digit steals within reach. If he can find more loft in his swing (54/20/26 G/L/F), Munoz could carry some sneaky 15-15 potential moving into 2019.
Gregory Polanco (RF, PIT) is another interesting post-hype play heading into 2019. Polanco's power showed signs of blossoming in 2018. Check out his five-year flyball rate trend: 31%, 35%, 37%, 38%, 48% FB%. His power skills have never been better (149 PX, 122 xPX). If he can stay healthy and continue his growth, Polanco will carry 30-HR, 20-SB potential next season.
Roman Quinn (CF, PHI) has a history of getting on base in the minors, where he has topped 30 SB at several stops. His problem has been staying healthy. If he can do so, his solid plate skills and upper-tier wheels gives him .300-BA, 50-SB potential if he can somehow get 500 AB.
Jesse Winker (RF, CIN) saw his 2018 season end in late July due to a shoulder issue. Prior to that, Winkler was soaring. Check out his electric pre-injury second half: 1.045 OPS, 1.13 Eye in 59 AB. Sure, a fluky 46% h% drove his OPS, but he showed an elite rate of hard contact (163 HctX) and developing underlying power (129 xPX). If his shoulder is sound, Winkler could take a significant step forward in 2019.
For more information about the terms used in this article, see our Glossary Primer.
Shopping Cart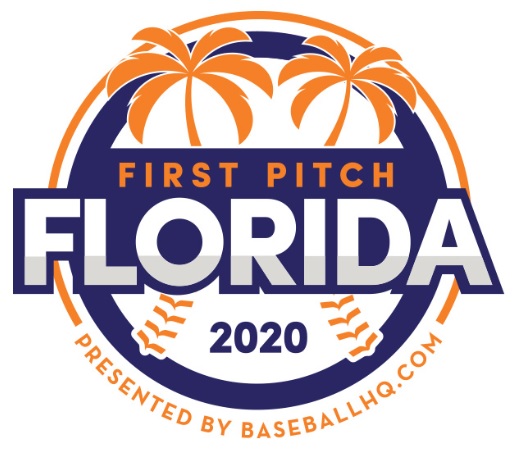 Inaugural Event!
February 28-March 1, 2020
St. Petersburg, FL
A few seats still left!