BATTERS: BPV leaders, September 2022
By Stephen Nickrand

@StephenNickrand
December 30th, 2022 2:07am
Let's complete our 2022 look back at the batters who posted the best skills during the final month of that season, with the goal of identifying batters whose late-season surges could help them take a bigger step forward in 2023.
These were the most skilled batters during the last 31 days of 2022: (min 30 AB):
Here is a closer look at several skilled batters in each league whose top skills from the end of 2022 should warrant your attention.

AMERICAN LEAGUE
Bo Bichette (SS, TOR) was electric last September. In fact, he was a multi-category stud: .397 BA, 6 HR, 22 RBI, 4 SB in 121 AB. Before you dismiss those marks as small sample-size aberrations, note his high 84% ct% and top-tier batted ball metrics (93.2 mph EV, 10.8% Brl%). Don't rule out a return to the $40 production he showed during his breakout season in 2021.
Will Brennan (LF, CLE) emerged as a strong prospect in 2022 and ended the season with CLE on a high note: .357 BA, 90% ct% in 42 AB. That high-contact approach gives him a higher floor than most unproven bats, and his 132 Spd from September adds stolen base potential to his value proposition.
Gunnar Henderson (3B, BAL) looked the part of a premium prospect when he was recalled to BAL at the end of 2022, even if his .247 BA might suggest otherwise. He featured plenty of patience (13% bb%), nine extra-base hits, a 92.1 mph EV, and a 9.0% Brl% during his final 97 AB.
Sam Huff (C, TEX) carries one of the biggest power ceilings of any catching prospect in the game. He showed it during the final 31 days of 2022. He had 3 HR in 44 AB, but even more impressive was his elite 261 xPX that was fueled by an even more elite 93.8 mph EV and 20.7% Brl%. His rate of contact will determine whether he can sustain his power flashes, but his late plate skills (12% bb%, 66% ct%, 0.40 Eye) give modest hope that he can do so. Catching speculations don't get much better than this one.
Danny Jansen (C, TOR) was a complete hitter during the close of 2022. He had a .352 BA, 4 HR, 14 RBI, and 1.068 OPS during his last 71 AB. His thump was supported by a 161 xPX and 93.0 mph EV, and he didn't open up his swing to get there (13% bb%, 79% ct%, 0.73 Eye).
Eloy Jiménez (DH/LF, CHW) got healthy late in 2022 and finished the season on a high note. He had a .290 BA, 7 HR, and 26 RBI in 93 AB during Sept/Oct, and few batters posted a higher quality of batted balls than Jimenez did: 93.7 mph EV, 15.6% Brl%.
Jarred Kelenic (CF, SEA) firmly is a post-hype play now. If you were paying attention at the end of 2022, you noticed his upper-tier 166 xPX and ability to barrel balls at an elite clip (19.4% Brl%). That production potential also came with decent plate discipline (12% bb%, 72% ct%, 0.50 Eye).
Ryan Mountcastle (1B/DH/LF, BAL) did not post sexy stats during the final month of 2022 (.271 BA, 1 HR, 13 RBI, .725 OPS in 96 AB). That said, his batted ball quality was among the best of any batters during that period: 92.2 mph EV, 22.8% Brl%. He's a pre-peak bat that carries $30 upside.
Julio Rodríguez (CF, SEA) looked like one of the best batters in the game during September 2022. He put up a .404 BA, 5 HR, 8 RBI, and 1.244 OPS in 52 AB. His production was backed by a 92.5 mph EV and 12.7% Brl%, and his legs (129 Spd) were held back (1 SB) only by a lack of a green light.
Kyle Stowers (LF, BAL) could be worth a look in deep league drafts. Beneath his so-so .263 BA and .768 OPS last September was this collection of excellent batted ball metrics: 92.2 mph EV, 11.4% Brl%. There's some hidden 20+ HR potential here.
Spencer Torkelson (1B, DET) will be looking to rebound after his freshman struggles in 2022. While he didn't do much with DET at the end of 2022 (.231 BA, .692 OPS in 91 AB during Sept/Oct), the quality of his batted balls was superb: 93.1 mph EV, 12.3% Brl%. That is reason enough to view him as a premium profit play heading into 2023.
Taylor Ward (RF, LAA) looked like a budding star at the beginning of 2022 before injuries sidetracked him. When he got healthy again late in 2022, so did his production at the plate: .369 BA, 6 HR, 18 RBI, 1.034 OPS in 103 AB. He didn't hack his way there, either (82% ct%). In addition, his batted ball characteristics backed up his strong finish: 92.0 mph EV, 13.7% Brl%.

NATIONAL LEAGUE
Bryan De La Cruz (CF, MIA) quietly was the most skilled batter in the NL during the last 31 days of 2022. He had an elite power foundation (217 xPX) that was fueled by a 92.1 mph EV and 17.9% Brl%, marks that helped him deliver a .388 BA, 6 HR, 22 RBI, and 1.137 OPS in 85 AB. De La Cruz carries some latent breakout potential heading into 2023.
Oneil Cruz (SS, PIT) showed off his 30 HR, 30 SB potential at the end of 2022. He had a .292 BA, 5 HR, 17 RBI, .879 OPS, and 5 SB during the season's final month, stats that were the manifestation of his 130 xPX and 125 Spd. His batted ball quality was just as good: 92.2 mph EV, 17.9% Brl%. Furthermore, he drew more walks as the season went along and made contact at a high rate over the last week of the season. If he comes to spring training with a better approach against lefties, Cruz could blossom quickly.
Brendan Donovan (2B/3B/RF, STL) will carry value in 2023 drafts due to his IF/OF eligibility in most leagues. But he was more than a Swiss Army knife in Sept/Oct 2022. He had an .821 OPS in his final 84 AB, a rate of production that had the support of his Statcast metrics (90.3 mph EV, 7.7% Brl%). In addition, his plate discipline was some of the best in the game (15% bb%, 87% ct%, 1.45 Eye). If he can find some more loft in his swing, he could take another step forward in 2023.
Randal Grichuk (RF/CF,COL) did not do anything on the surface late in 2022 (.198 BA, .683 OPS in 81 AB). That said, he did make contact at a pretty high rate (80% ct%), and when he connected, the quality of his contact was impressive (90.9 mph EV, 11.0% Brl%). There's still the possibility of a mid-career breakout here.
Nico Hoerner (SS/2B, CHC) enters 2023 as a stronger BA/SB speculation than you might realize. He had a .281 BA during his final 57 AB of 2022, and his 89% ct% suggested it should have been even better. Hoerner's top-tier 165 Spd gives his legs plenty of upside, too.
Lars Nootbaar (RF, STL) seemingly did not finish the 2022 season on a high note (.197 BA, .702 OPS in 76 AB during Sept/Oct). However, his plate discipline was good (14% bb%, 76% ct%, 0.67 Eye), and his batted ball quality was some of the best in the NL (92.0 mph EV, 13.6% Brl%). Nootbaar's big second half will make him a popular breakout pick in 2023 drafts.
Jack Suwinski (LF, PIT) showed some flashes at the end of 2022 that suggested he could carve out a regular role in 2023. Underneath his ugly .212 BA from Sept/Oct were a bunch of walks (16% bb%), a sturdy power foundation (138 xPX), and excellent batted ball quality (90.8 mph EV, 14.8% Brl%).
For more information about the terms used in this article, see our Glossary Primer.
Free Weekly eNewsletter
The industry's #1 analytical weekly e-mail newsletter is ABSOLUTELY FREE!
More Information
Shopping Cart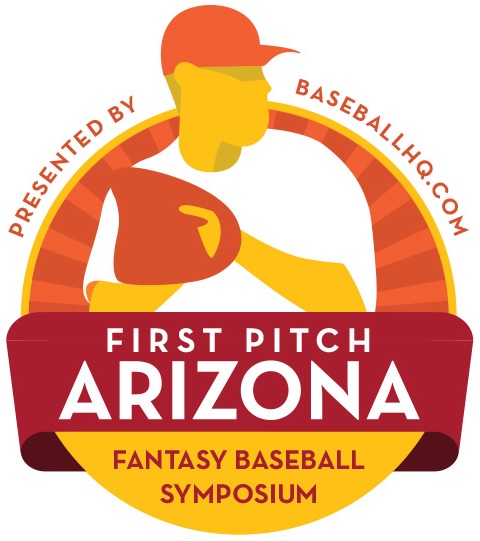 November 2-5, 2023
Mesa, Arizona
REGISTRATION NOW OPEN!