Baseball HQ's 2017 Track Record
Click Here to View our Titles and Awards
Need player projections? Pick up any one of a dozen spring magazines or browse over to any fantasy baseball web site. But what you're really getting are three-year averages, subjective opinions or canned, inert numbers. Real performance forecasting is a living, breathing process that looks beyond faulty statistics and focuses on the analysis of component skills and leading indicators. That's what we do at Baseball HQ; it's a process that has been the foundation of our publications since 1993.
In 2016, this process produced a set of projections that could have made the difference in your fantasy season. Here is a look at how the analysis works, and some of the results...
2017 Batters
Tim Beckham: After abysmal 1H, was turning it around, especially vs. LH—then got demoted to the minors for lack of hustle in late Aug and never returned. Just now hitting peak age, still owns tantalizing power and speed skills; xBA, 2H ct% offer glimmers of hope. If head matches tools, former #1 pick could take a step up. UP: 15 HR (Truesdell)
2016: 5-16-.247 in 198 AB
2017: 22-62-.278 in 533 AB
Xander Bogaerts: Sure looks like he's arrived, as R$ excellence at this age is seldom seen. But before a hefty investment, consider: paltry xPX questions hr/f spike and puts HR repeat in doubt; xBA hints at serious BA risk, particularly if 2H FB% sticks. Elite keeper play with bright future, but skills don't support a 2017 repeat. (Bloomfield)
2016: 21-89-13-.294 in 652 AB
2017: 10-62-15-.273 in 571 AB
Justin Bour: Bour was off to a fine start, batting .268 with 15 HR in his first 213 AB of 2016. He then suffered a badly sprained ankle in July and was limited to just 67 AB the rest of the season. He has shown the raw power to possibly make a run at a 30-HR campaign, but he'll need to hit more flyballs and improve vs. left-handers in order to make that a reality. The 29-year-old carries profit potential at his current ADP (303 in NFBC). (Pyron)
2016: 15-51-.264, .533 oOPS vL in 280 AB
2017: 25-83-.289, .809 oOPS vL in 377 AB
Jackie Bradley Jr: Impressive 1H: carried over late 2015 power gains, crushed RHP, seemed to be fixing previous MLB contact woes (68%). But power faded in 2H, and from July 28 to end of year, ct% was back down to 68%. High GB%, modest xPX warn of HR regression, which could negatively impact BA. Odds are, he'll fall short of repeat. (Rudd)
2016: 26-87-9-.267 in 558 AB
2017: 17-63-8-.245 in 482 AB
Byron Buxton: Promising flourish as Sept callup—.287/.357/.653 with 9 HR in 113 PA—but don't overlook how much h% helped. Contact still a struggle; xPX doesn't buy power. With elite prospects, compelling case to be ahead of curve, but be careful. Path to stardom may yet have some detours. (Olson)
2016: 10-38-10-.225 in 298 AB
2017: 16-51-29-.253 in 462 AB
Welington Castillo: Castillo has essentially provided triple-digit PX/xPX over the past five seasons, with double-digit HR in each of the last three. That will play well with the move to Camden Yards (net +14% RH batter HR over Chase Field) and the other HR-friendly venues in the AL East, and should push him into 20-HR territory. (Dodge)
2016: 14-68-.264 in 416 AB
2017: 20-53-.282 in 341 AB
Michael Conforto: Had us thinking stardom after sparkling 2015, explosive April, then… wow. Wheels completely fell off as the whiffs mounted. Then raked in minors and ended the season well, and is only 24 come March. Will have to earn his way back, but still owns exciting skills. UP: 25 HR. (Truesdell)
2016: 12-38-.220 in 304 AB
2017: 27-68-.279 in 373 AB
Zach Cozart: After 2015's season-ending knee injury cost him a career year, he just went out and did it again. Once again, season ended early—in Sept this time—with continuing soreness in the same knee. Solid health grade before the knee injury, so if that heals for good this time, there's no reason he can't re-repeat this output. (Truesdell)
2015: 9-28-.258 in 194 AB
2016: 16-50-.252 in 464 AB
2017: 24-63-.297 in 438 AB
Nelson Cruz: While an age-related decline is inevitable, Cruz's skills hint that—at the very least—the fade will be soft. The raw power (PX, xPX) hints he can make another push towards 40 HR, while xBA says Cruz can overcome a shaky contact rate (ct%). Cruz leads the majors in HR over the last three seasons (127) and with an ADP outside the top 40, his age is driving an early-round discount. Draft without hesitation, as Cruz will pour plenty of concrete in that BA/HR foundation. (Bloomfield)
2016: 43-105-.287 in 589 AB
2017: 39-119-.288 in 556 AB
Todd Frazier: Counting stats piled up?as did the warning signs. BA plunge result of more Ks and low h%, which won't fully recover with FB% uptick; xPX suggests more of those might stay in yard despite career-high hr/f; ongoing Spd decline puts SB total at risk. We've likely seen his peak, and could see... DN: 25 HR, single-digit SB. (Dodge)
2016: 40-98-.225-15 SB in 590 AB
2017: 27-76-.213-4 SB in 474 AB
Bryce Harper: While it's great that he is able to play through nagging injuries, it makes his reliability look better than it actually is. He hasn't hit the DL since 2014, but he's had a series of nagging injuries since and the effects of those injuries on his production make him far too big a risk for the first round. Sure regression works in both directions and he could hit .300 with 40 HR and 20 steals, but do you want to bet your entire draft on his one top-50 finish in five seasons? (Cederholm)
2016: 24-86-21-.243 in 506 AB
2017: 29-87-2-.319 in 420 AB; #37 overall in 15-team mixed
Adam Jones: Slow start due in part to rib injury, but by season's end he was where we thought he'd be, albeit with career-high FB%. Odd struggles vL seem fluky, and xPX says not to sweat PX dip. AAA reliability comforting, and career arcs rarely as smooth as this one. Sit back, relax as we continue our gentle descent from 2012-13 peak. (Olson)
2016: 29-83-.265 in 619 AB
2017: 26-73-.285 in 597 AB
DJ LeMahieu: Batting title! Sure, won't repeat BA once h% falls back to earth, but there's a lot to like: ct%, xBA, LD% fully back another .300 season; harder contact (HctX, xPX) make HR gains repeatable; surged vL; top-notch Spd leaves SB rebound window open. Some counting stat risk, but this came with plenty of skill support. (Bloomfield)
2016: 11-66-11-.348 in 552 AB
2017: 8-64-6-.310 in 609 AB
Leonys Martin: Sudden surge in xPX, hr/f lasted only two months; after 6/1, posted 68 xPX, 7% hr/f, much like he always has, and 2H FB% regressed with it. Expended ct% to buy that power, too; better hope he kept the receipt, because xBA, BPV trends suggest he's teetering on brink of statistical ruin. Pay for SB, short everything else. (Kruse)
2016: 15-47-24-.247 in 518 AB
2017: 3-9-7-.172 in 128 AB
Cameron Maybin: With a history of missing time due to various maladies, Maybin earns the dreaded F health grade. But his speed and running ability should have him on the radar. If can stay on the field, Maybin could pile up a lot of SBs. If you have room, speculate on his health, and pick him up late. (Adler)
2016: 4-43-15-.315 in 349 AB
2017: 10-35-33-.228 in 395 AB
Brad Miller: That doubling in hr/f not supported by HctX nor xPX, so don't go assuming he's now a 30-HR guy. Really, skills last season not much different than recent years; with shaky finish vL keeping a platoon in play, AB (and thus counting stats) are the iffiest part of this projection. (Truesdell)
2015: 11-46-.258 in 438 AB
2016: 30-81-.243 in 548 AB
2017: 9-40-.201 in 338 AB
Mitch Moreland: With plenty of competition for ABs in the Boston lineup, Moreland will have a hard time playing full-time. Expect him to see the lion's share of time at 1B with some DH time, mostly against RHP. While Moreland's a good bet to top 20 HR again, he's unlikely to make more of a contribution. (Adler)
2015: 22-60-.233 in 460 AB
2016: 22-79-.246 in 508 AB
Mike Moustakas: Sidelined for season in May w/torn ACL just as breakout was in sight. Steady gain in walks, dip in strikeouts confirm improved maturity at dish. Only reason BA took nosedive was a fluky h%; see xBA for upside there. Added 20 ft of flyball distance from 2015, so don't assume HR/F pullback. If healthy... UP: .300-30-100 (Nickrand)
2016: 7-13-.240 in 104 AB
2017: 38-85-.272 in 555 AB
Daniel Murphy: A post-peak breakout that we saw coming, and then some. Concurrent upticks in FB% and hard contact have sent xPX soaring, making another 20+ HR well within reach. And steady xBA gains validate another .300+ BA, even if regression of that lofty hit rate makes another near-.350 mark unreachable. Now among the elite. (Nickrand)
2016: 25-104-.347 in 531 AB
2017: 23-93-.322 in 534 AB
Marcell Ozuna: Ozuna was in prime position to finish 2016 with a .275 BA and 30 HR before a wrist injury derailed his season. He made significant strides in 2016, improving his ct%, xPX, FB% and his performance vs. RHP. While those developments have been impressive, the 25-year-old has room for additional growth. (Pyron)
2016: 23-76-.266 in 557 AB
2017: 37-124-.312 in 613 AB
Jose Peraza: Peraza is one of Cincinnati's best young prospects, and his skills suggest he's ready to stick in the majors, but for 2017, target him for his stolen base potential, and don't pay for another .300+ BA. (Kruse)
2016: 3-25-21-324 in 241 AB
2017: 5-37-23-.259 in 487 AB
Hernan Perez: He will not steal 25 bases in 2017. That's a hit to his value, most of which came from his speed. Start with his .302 OBA, while his xBA and bb% imply a .273 xOBA. Not only does that restrict SB opportunities, but it can get you benched, and his average defense doesn't justify starting him if he's not hitting. GMs are paying for a repeat of 2016; the official BaseballHQ.com projections put him about five rounds less than that. We'll take the under on both. (Cederholm)
2016: 13-56-34-.272 in 404 AB
2017: 14-51-13-.259 in 432 AB
Salvador Perez: Debuted a new plate approach heavy on FB, which kept 20 HR status at the expense of ct% and BA. In 2H, LD turned to GB, h% collapsed, and xBA cried even more. Nagging injuries (wrist, knee, hamstring) may have contributed, but still caught 128 G and avoided the DL. With full health, should return to double-digit value. (Dodge)
2016: 22-62-.247 in 514 AB
2017: 27-80-.268 in 471 AB
Tommy Pham: A Stephen Piscotty (RF, STL) injury recently opened the door for Pham's callup, and he has responded by blasting 3 HR in 24 AB. He won't keep up that pace, but a 239 xPX (135 HctX) to go along with an above average 11% BB rate bodes well for his power production. Whether he can keep the job depends upon his ct% (career 64%), because his 47% h% won't continue. However, it's encouraging to see a bump in FB% (44%) and a 75% ct% so far to go along with his above-average Spd profile. There is reason for optimism here despite the checkered injury history. (Pytleski)
2016: 9-17-2-.226 in 159 AB
2017: 23-73-25-.306 in 444 AB
Hunter Renfroe: Prototypical corner OF raked in Triple-A bandbox until over-aggressiveness showed up late. Free-swinger thrived in Sept MLB call-up, but aversion to walks is a looming issue. Power is legit and ct% isn't gawd-awful. With adjustment? UP: .250 BA, 25 HR. If not? DN: Back to Triple-A. (Thompson)
2016: 4-14-.371 in 25 AB
2017: 26-58-.231 in 445 AB (with a stint in AAA)
Gary Sanchez: Slow-maturing power, arm and makeup finally arrived with 2H bang. Torched AL pitching, posted 11% bb and 41% CS in extended debut. Late contact, BA fades (66%; .225 BA over final 102 AB) and receiving skills suggest work-in-progress. But plus tools and age point to bright future. Invest. (Thompson)
2016: 20-42-.299 in 201 AB
2017: 33-90-.278 in 471 AB
Domingo Santana: Couldn't sustain Mar/Apr promise. Shoulder/elbow woes and sub-par ct% took hold during May through Aug, as DL stints held him to 69 AB. Offered Sept upside reminder with 70% ct%, 129 HctX, 6 HR, .926 OPS in 88 AB. Still owns big-time power+patience, but health now a factor. With it and Sept contact... UP: .265 BA, 30 HR. (Thompson)
2016: 11-32-2-.256 in 246 AB
2017: 30-85-15-.278 in 525 AB
Andrelton Simmons: On surface, status quo. But that 2H reminds us he has 20 SB in him if green light ever cooperates, as Spd returned to pre-2015 levels. And that ct% keeps raising BA floor, so don't expect regression there... this is a place for post-hype BA/SB profit. (Nickrand)
2016: 4-44-.281-10 SB in 448 AB
2017: 14-69-.278-19 SB in 589 AB
Giancarlo Stanton: Prior to the hamate fracture, his power skills were at their absolute peak, as he posted career highs in HctX, FB%, PX, xPX, and hr/f in 2015. Stanton's only 27; it's not inconceivable that he could get back to that 2015 form, if he can stay healthy. It's clear that injuries should always be a concern when rostering Stanton, but overall, his skills have remained remarkably stable, with that first half of 2016 being the biggest exception. There's every reason to believe that he'll be able to get his numbers back on track in 2017. (Kruse)
2016: 27-74-.240 BA in 413 AB
2017: 59-132-.281 BA in 597 AB
Justin Upton: Spent the entire season working off a dreadful April/May (3-11-.217), and it took a big September (13-28-.292) to finish the job. 2nd half skills quell any lingering concerns about that slow start, restoring stability to overall profile. Holding 2015's FB% gains opens the door to... UP: 40 HR (after all, 40 is the new 30). (Murphy)
2016: 30-90-.255 in 571 AB
2017: 35-109-273 in 557 AB
Jayson Werth: Managed to avoid the DL for just 2nd time in five years, thus shedding his former "F" Health grade. Skills erosion now evident (see ct%, xPX); no surprise at this age. Big year vL masked some of that deterioration, but newfound struggles vR are glaring. The snowball only gathers speed as it heads down the slope. (Pyron)
2016: 21-69-.244 in 525 AB
2017: 10-29-.226 in 252 AB
Mike Zunino: Prodigious power/FB% combo persists. However, dreadful ct%/BA has limited his PT. Was much more selective at the plate in 2016, swinging at 6% fewer pitches outside the zone and doubling his bb%. It's a step in the right direction. Improving ct% is key to more PT and ... UP: 30 HR. (Pyron)
2016: 12-31-.207 in 164 AB
2017: 25-64-.251 in 387 AB
2017 Pitchers

Carlos Carrasco: Strained hammy, broken pinkie took chunks out of what was otherwise another superb season, his third straight with elite skills. Of course, it's also two straight with injury time (plus TJS in 2012), so that health grade has to be a factor. It all means you can't draft him as your #1, but he's a terrific next-tier option. (Truesdell)
2016: 11 wins, 3.32 ERA in 146 IP
2017: 18 wins, 3.29 ERA in 200 IP
Santiago Casilla: Overall, a solid year, with career-best strikeout rate. But that obscures late problems—started skidding a bit in July, then really went off the road in Sept (4.60 xERA, 1.7 Cmd), losing closer's job. Struggles vL continue to mount as well. Still a decent LIMA option, but far from a lock to regain the ninth anywhere. (Truesdell)
2016: 31 saves, 3.57 ERA in 58 IP
2017: 16 saves, 4.27 ERA in 59 IP, lost closer job in July
Sean Doolittle: Missed two months in 2nd half with shoulder strain. Excellent Cmd fully backed by FpK and SwK. Extreme FB% hasn't hurt him in past due to depressed hr/f, but luck ran out as hr/f regressed. Durability remains chief concern, but the skills themselves remain closer-worthy. (Pyron)
2016: 4 Saves, 3.23 ERA, 144 BPV in 39 IP
2017: 24 Saves, 2.81 ERA, 157 BPV in 51 IP
Sam Dyson: Induces groundballs at an amazing rate. Had four pitches generate a 10% SwK or better in 2015, but only one pitch—the change-up (17% SwK)—held that distinction in 2016. That Dom loss makes him a mid-tier closer at best. At worst, the 2H Ctl/Cmd and BPX wasn't even closer worthy, opening door to... DN: 15 Sv. (Pyron)
2016: 38 Saves, 2.43 ERA, 7.0 Dom, 90 BPV in 70 IP
2017: 14 Saves, 6.09 ERA, 5.6 Dom, 8 BPV in 55 IP
Jerad Eickhoff: Solid first full season in MLB, but there are reasons for concern. Strong Cmd, but FpK suggests Ctl gains won't last; severe issues vL persist. FB% jumped in 2nd half, putting him at risk for HR and at whims of hr/f. Worth keeping an eye on, but not much upside just yet. (Pyron)
2016: 11 wins, 3.65 ERA, 1.9 Ctl, .822 oOPS vL, 104 BPV in 197 IP
2017: 4 wins, 4.71 ERA, 3.7 Ctl, .900 oOPS vL, 65 BPV in 128 IP
Neftali Feliz: Breaking his 2016 skills into halves, we can see that his rebound was really just one half-season; an elite half-season, to be sure, but still a small sample outlier among a lot of shaky skills over the last three years. As we head into the 2017 season, Feliz is on track to be Milwaukee's closer; given his recent skills, those saves have to be considered fairly risky. Getting the first half of 2016 version of Feliz would be a coup, but the evidence here suggests you shouldn't pay full price in anticipation of it. (Kruse)
2016: 2 saves, 3.52 ERA in 54 IP
2017: 8 saves, 5.48 ERA in 46 IP
Michael Fulmer: While Fulmer's MLB debut was an obvious success, the BPIs hint we should tap the brakes on further gains in 2017. A modest xERA/BPV combo (in today's climate) limits his repeat odds until Dom catches up to SwK. For now, expect Ctl and GB% to form the basis for mid-rotation production, but resist the urge to pay for a similar encore on draft day. (Bloomfield)
2016: 11 wins, 3.06 ERA in 159 IP
2017: 10 wins, 3.83 ERA in 165 IP
Ken Giles: Unceremoniously relegated to setup role in 1st half. Fought off initial struggles, then just started blowing it by everyone. 2nd half Dom/SwK are just video-game silly; team had no choice but to give him closer role. 6-ER blowup in final week wrecked 2nd half ERA, but overall 2nd half skills showcased elite-closer stuff. Pay up. (Murphy)
2016: 15 saves, 4.11 ERA in 66 IP
2017: 34 saves, 2.30 ERA in 63 IP
Jeanmar Gomez: Third choice at closer in April lasted all season, but September's Chaconian meltdown (17 ER, 19 hits, 5 BB in 8 IP) may force a change. GB increase was helpful, but substandard FpK and SwK leave no margin for error. Research says that closers with <75 BPV rarely get a second 20 save season. You have been warned. (Dodge)
2016: 3 wins, 37 saves, 4.85 ERA in 69 IP
2017: 3 wins, 2 saves, 7.25 ERA in 22 IP (released in June)
Gio Gonzalez: Though his ERA has risen in each of the past four seasons, Gonzalez continues to display skills that are both strong and consistent. He doesn't typically work very deep into games, but his ability to rack up strikeouts and keep the ball down still make him a valuable asset. There's plenty of profit potential at Gonzalez's current price (NFBC ADP of 289), as he stands a strong chance of bouncing back with a sub-4.00 ERA, along with his usual strikeout totals. (Rudd)
2016: 11 wins, 4.57 ERA in 177 IP
2017: 15 wins, 2.96 ERA in 201 IP
Jonathan Gray: Blame hr/f (1H), h% (2H) and S% (all year) for the elevated ERA, and hope no one else noticed the skills supporting xERA. Dom fully backed by strong SwK, and FpK gains point to Ctl improvement on the horizon. BPX and oOPS say invest despite home ballpark, and with a bullpen... UP: sub-4 ERA. (Dodge)
2016: 16 wins, 4.61 ERA in 168 IP
2017: 10 wins, 3.67 ERA in 110 IP (first half foot injury)
Sonny Gray: Neck, shoulder and forearm injuries affected playing time (10 weeks over 2 DL trips). Ctl and hr/f ballooned sending ERA, WHIP, oOPS soaring. Even so, Dom, FpK and GB% stayed solid, giving hope that with health, 2016 can be forgotten. Hit and strand rate regression will also make 2017 look better. (Dodge)
2016: 5 wins, 5.69 ERA in 117 IP
2017: 10 wins, 3.55 ERA in 162 IP
Shane Greene: Standard pitching career path #3: Ineffective starter moved to pen, simplified pitch mix (in this case, slider + cutter replaced curve + change), and found some skills growth. SwK and Dom rose nicely, but S% and 2nd half H% ruined results. With that xERA and Dom, color us interested once his luck reverses. (Dodge)
2016: 5 wins, 2 saves, 5.82 ERA in 60 IP
2017: 4 wins, 9 saves, 2.66 ERA in 68 IP
Zack Grienke: His luck-fueled 2015 was followed by an expected regression in the 1st half, but 2nd half crash took it too far. July oblique strain likely contributed, but FpK stayed strong all year so Ctl should rebound. Risk now elevated, but pay for a modest recovery. This is a 2017 buying opportunity. (Dodge)
2016: 13 wins, 4.37 ERA in 159 IP
2017: 17 wins, 3.20 ERA in 202 IP
Junior Guerra: Converted infielder spent years in minors, independent ball, Mexico, and Italy before dropping this surprise. But that's the thing; there's a reason no one expected this, and skills agree—MLB xERA was 4.18, Cmd fell to 1.8 in 2nd half. Your draft day mantra: Look away from that ERA. (Kruse)
2016: 9 wins, 2.81 ERA in 122 IP
2017: 1 win, 5.12 ERA in 70 IP
Hisashi Iwakuma: Health fueled IP rebound as wins kept R$ afloat, but that's the good news. FpK and SwK off all season, cutting into once-elite Cmd. Lost GB% touch as H% rose; 1.3 hr/9 a career-worst. More velocity decline, age leave him closer to the edge. Pitchability points to an uptick, but DN: 4.50 ERA, more DL time. (Thompson)
2016: 16 wins, 4.12 ERA in 199 IP
2017: 0 wins, 4.35 ERA in 31 IP (5 months on the DL)
Dallas Keuchel: Keuchel's underlying skills are pretty much unchanged from 2015. With solid FpK, SwK, and high GB%, he's got a good path to success. If he's healthy, there's no reason to think he won't rebound in a big way. xERA argues against a return to his 2015 level, but he should remain an elite AL starter. (Adler)
2015: 20 wins, 2.48 ERA in 234 IP
2016: 9 wins, 4.55 ERA in 168 IP
2017: 14 wins, 2.90 ERA in 146 IP
Seth Lugo: Not a breakout, just a lucky MLB H%/S% combo (24%/81%), the flip side of fortunes in AAA. Fared better as RP (8.5 Dom, 2.7 Cmd) than SP (5.6, 1.9), and FpK could present path forward, but reality is he's a late bloomer who didn't arrive 'til 26; may disappear as fast as he came. (Kruse)
2016: 5 wins, 2.67 ERA in 64 IP
2017: 7 wins, 4.71 ERA in 101 IP
Aaron Nola: Nola possesses a very attractive skill set, as he is capable of getting plenty of ground balls and strikeouts, while limiting the walks. The elbow issue does make him a high risk proposition, and is certainly something to monitor this spring. If the PRP injections did the trick, he'll be a massive bargain for those willing to take the risk, as his dominance in early 2016 shows the top of the rotation upside he offers. (Rudd)
2016: 6 wins, 4.78 ERA in 111 IP
2017: 12 wins, 3.54 ERA in 168 IP
James Paxton: Called up to rotation in June and stuck all year. Mediocre surface stats, but seeds of upside were planted: Dom growth came with SwK support, top-shelf FB velo; GB%, Ctl combo reduce DIS% risk. Health, IP spike prevent us from going all in, but 2nd half gains hint at... UP: 3.00 ERA. (Bloomfield)
2016: 6 wins, 3.79 ERA in 121 IP
2017: 12 wins, 2.98 ERA in 136 IP
Robbie Ray: Ray amassed a boatload of strikeouts, but his ERA jumped from 3.52 in 2015 to 4.90 in 2016. Ray made a significant adjustment in his pitch mix from 1H to 2H in 2016, essentially using his two least effective pitches less and dialing up his most effective offerings (sinker -10%, four-seam +10%, change -6%, slider +5%). The 25-year-old appears to be another tweak and some better luck away from unlocking his full promise. Ray's 2H skills (3.42 xERA, 12.1 Dom, 140 BPV) provide a glimpse of his capabilities, and his current ADP gives him considerable profit potential. (Pyron)
2016: 8 wins, 4.90 ERA, 3.62 xERA, 11.3 Dom, 128 BPV in 174 IP
2017: 15 wins, 2.89 ERA, 3.47 xERA, 12.1 Dom, 130 BPV in 162 IP
Felipe Rivero: Rivero earned three saves during his time with the Nationals, and his Leverage Index scores from 2015 (1.10) and 2016 (1.04) hint that his employers view him as an option for late-inning work. And you can make the case that he has better skills than Tony Watson (LHP, PIT), who is currently holding down the closer role for the Pirates. That makes Rivero a speculative saves source for 2017, and one with an A grade on the LIMA Plan scale to boot. (Kruse)
2016: 1 save, 4.09 ERA in 77 IP
2017: 21 saves, 1.67 ERA in 75 IP
Tanner Roark: Roark has recently put together two extremely valuable seasons, combining an excellent ERA with a lot of innings on both occasions. However, both his xERA and SwK history point to a mediocre skill set, certainly not one that supports a sub-3.00 ERA. Roark should be a viable starter in most formats, but his ERA is headed north, and he's a long shot to return value that's anywhere close to his draft day cost (NFBC ADP of 140). (Rudd)
2016: 16 wins, 2.83 ERA in 210 IP
2017: 13 wins, 4.67 ERA in 181 IP
Danny Salazar: Parade of injuries that began in June reads like a big flashing caution sign: shoulder fatigue, elbow soreness, forearm tightness. Still managed to raise Dom, lower FB%, which only adds to tantalizing intrigue. Temptation is to think "Potential ace!", but he's yet to throw 200 IP or show Ctl issues are behind him. (Kruse)
2016: 11 wins, 3.87 ERA in 137 IP
2017: 5 wins, 4.28 ERA in 103 IP
Max Scherzer: Someday all the IP may catch up to him, but no sign yet. Ctl, FpK fell back in line with career norms, and he slid to "mere" 2.8 Cmd vL. High FB% will always leave him susceptible to bad hr/f turns, as happened in April and May. But enough nitpicking. SwK just one clear sign he's still a stud at the top of his game. (Olson)
2016: 20 wins, 2.96 ERA in 228 IP
2017: 16 wins, 2.51 ERA in 201 IP
Luis Severino: Severino's Ctl, Dom, and Cmd remained virtually unchanged between 2015 and 2016. There was a slight downturn in FpK and SwK, but the biggest change was in his hit and strand rates—especially at the major league level, where his strand rate dropped from 83% in 2015 to 62% in 2016. He's only 23, and two years ago, was given a 9C rating and ranked as the #11 prospect in baseball by BaseballHQ.com's minor league analysts. While that doesn't guarantee he'll turn things around in 2017, his struggles, combined with the fact that his rotation spot is currently uncertain, could create the opportunity to acquire a promising young arm at a nice discount. (Kruse)
2016: 3 wins, 5.83 ERA in 71 IP
2017: 14 wins, 2.98 ERA in 193 IP
Marcus Stroman: While Stroman's 4.00+ ERA looks shaky on the surface, there's plenty of good going on underneath. A strong Ctl/GB% combo mitigates his overall risk, while SwK hints at some untapped Dom upside. If Stroman can carry his 2H skill gains into 2017, we might be looking at a sub-3.50 ERA. (Bloomfield)
2016: 9 wins, 4.37 ERA in 204 IP
2017: 13 wins, 3.09 ERA in 201 IP
Julio Teheran: He had two forces in his favor in 2016: good fortune for half a season, and the good fortune of having his good fortune occur in the first half, making his overall season seem even better than it was. However, his best xERA in four full seasons is 3.67 and he's been sliding by on an FpK that puts him in the 80th+ percentile since then. Maybe he's that rare pitcher who always outperforms his skills, but his downside risk is considerable. (Cederholm)
2016: 7 wins, 3.21 ERA in 188 IP
2017: 11 wins, 4.49 ERA in 188 IP
Taijuan Walker: Flat feet apparently caused foot, ankle issue that led to flat skills in 2nd half, but 1st half was strong continuation of 2015 growth. Yet to post full season ERA under 4.00, but xERA says it's there for the taking if hr/f ever falls in line. He's on the precipice of bigger, better things. (Kruse)
2016: 8 wins, 4.22 ERA in 134 IP
2017: 9 wins, 3.49 ERA in 157 IP
Luke Weaver: Ignore high MLB ERA that was bloated by 40% hit rate and unlucky LD%, and focus on underlying skills like 11.1 Dom, 3.8 Cmd, and 3.76 xERA. This is a quality prospect coming off a great AA season whose strong debut was obscured by noise. A buying opportunity awaits. (Kruse)
2016: 1 win, 5.70 ERA in 36 IP
2017: 7 wins, 3.88 ERA in 60 IP
Alex Wood: Call it a hunch (though it's backed by a 3.3 Cmd, 9.8 Dom, and 53% GB%), but he sure looks like a bona fide, pre-internet kind of sleeper. He put up a 120+ BPV in both 2014 and 2016, so the skills are there. With some health and growth, he could be a very nice end game grab. (Cederholm)
2016: 1 win, 3.73 ERA in 60 IP
2017: 16 wins, 2.72 ERA in 152 IP
Free Weekly eNewsletter
The industry's #1 analytical weekly e-mail newsletter is ABSOLUTELY FREE!
More Information
Shopping Cart
Listen to Baseball HQ's weekly audio programs.
Subscribe today!
Learn More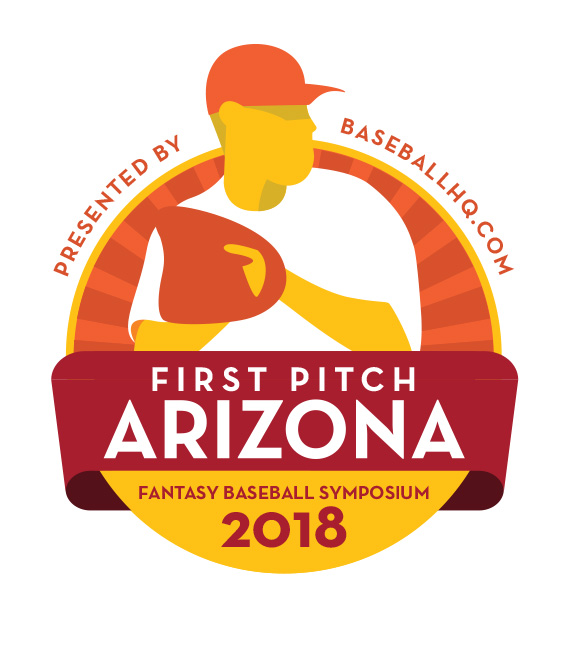 Nov 1-4, 2018
SOLD OUT!