Baseball HQ's 2019 Track Record
Click Here to View our Titles and Awards
Need player projections? Pick up any one of a dozen spring magazines or browse over to any fantasy baseball web site. But what you're really getting are three-year averages, subjective opinions or canned, inert numbers. Real performance forecasting is a living, breathing process that looks beyond faulty statistics and focuses on the analysis of component skills and leading indicators. That's what we do at Baseball HQ; it's a process that has been the foundation of our publications since 1993.
In 2019, this process produced a set of projections that could have made the difference in your fantasy season. Here is a look at how the analysis works, and some of the results...
2019 Batters
Ronald Acuna: The 21-year-old Acuna has been a first round target in early drafts, with an ADP of 8; there are a lot of believers out there. If you're feeling hesitant about whether he's being overvalued, his second half line—which made him a $42 player, according to the 2019 Baseball Forecaster—offers reason to roll the dice and pay up. Our current BaseballHQ.com projection has him at 30 HR and 20 SB, and those second half skills suggest that speculating on 40 HR/30 SB upside is not all that far-fetched. (Kruse)
2018: 26-64-16-.293 in 433 AB
2019: 41-101-37-.280 in 626 AB
Peter Alonso: Tremendous raw power whose home runs have quickly become the stuff of legend, Alonso predictably has some swing-and-miss in his game, but complements it with solid patience. His 16% walk rate and 0.60 Eye across Double-A and Triple-A last season are both excellent marks. Though he is a clogger on the bases and a subpar defender, Alonso is praised for his work ethic and should at least be competent enough at first base to play every day in the National League. As the premier power hitting prospect in the minors heading into 2019, Alonso is a premium target. (Kullman)
2018 (AA & AAA combined): 36-119-.285 in 478 AB
2019: 53-120-.260 in 597 AB
Elvis Andrus: What the heck happened to Elvis Andrus? Lost in the shuffle of his 2017 breakout was the fact that he stopped running in the second half (5 SB, 11% SBO). That red light persisted through 2018, as Andrus—who hit third in the order for most of the season—swiped just a handful of bags all year. He's on the wrong side of 30 and we can't expect 2017's power surge to return, but Andrus still makes enough contact (83% in 2018) and still has the raw wheels (131 Spd) to return to the .280-ish BA with 25 SB that we came to expect from 2010-17. Keep an eye on TEX batting order news this spring—Andrus's green light might return if he jumps to 1-2, and you're paying a fraction of the cost you would have in previous years. (Bloomfield)
2018: 6-33-5-.256 in 395 AB
2019: 12-72-31-.275 in 600 AB
Harrison Bader: Bader flashed an intriguing power/speed combo in 2018 while also showing a couple disheartening weaknesses. It's not hard to see 20 HR/20 SB upside here, but absent improvement in ct% and vs. RHP, he could also just as easily find himself on the short-side of a platoon. As such, his current ADP (167) is too high for our liking. (Pyron)
2018: 12-37-15-.264 in 379 AB
2019: 12-39-11-.205 in 347 AB
Josh Bell: Missed two weeks in 2nd half (oblique). Significant sophomore pullback; hr/f regression exposed just how hard it is to clear fences when half of balls in play are GBs. And yet: controls the strike zone well; showed across-the-board gains in 2nd half. For now, a dull CI w/OBP utility. But if he gets the launch angle memo, look out. (Murphy)
2018: 12-62-.261 in 501 AB (49% GB)
2019: 37-116-.277 in 527 AB (44% GB)
Andrew Benintendi: According to BPX and R$, an all-around growth season. But there are warning signs: crashed after strong 1st half (as 1st half xPX foretold), and season-long drop in HctX is worrisome. Overall, a still-developing talent, and combo of plate skills, OBP and SB acumen form a nice foundation. But a return to 20 HR level is not assured. (Murphy)
2018: 16-87-21-.290 in 579 AB
2019: 13-68-10-.266 in 541 AB
Bo Bichette: One of top pure-hitting prospects in minors struggled in 1st half transition to Double-A. Then made significant progress in 2nd half, re-affirming his lofty status. Likely will need to repeat same cycle in Triple-A before he's ready for callup, but his bat (and legs) look to be impactful, and he's not far away. (Murphy)
2018: minors
2019: 11-21-4-.311 in 196 AB (called up on July 29)
Alex Bregman: The Perfect Growth Season? You laugh, but go column by column and note how many 2018 numbers represent improvement over 2017. (SPOILER: Almost all of 'em.) This is the exception to the "Prospect development is not linear" rule. Our minds (and research) say some regression is coming. But our hearts? UP: MVP (Hershey)
2018: 31-103-.286 in 594 AB
2019: 41-119-.296 in 554 AB
---
Gunning for a 2020 title? You'll get calls and tips like these all offseason long with a subscription to BaseballHQ.com. Winning. Fantasy Baseball. Insight.
---
Kris Bryant: 1st half looked sluggish on the surface, but xPX, HctX, Eye suggested all was well. Then shoulder woes cost two months and likely caused 2nd half fade. Drop in OPS vR and xBA are minor concerns, but he's young and talented enough to recover. With health, a return to 2017 production is plausible. (Florimonte)
2017: 29-73-.295 in 549 AB
2018: 13-52-.272 in 389 AB
2019: 31-77-.282 in 543 AB
Kole Calhoun: Dreadful for 2 months, optioned to AAA, returned as a top-20 bat for 3 months. Seasonal totals suppressed by h%, but underneath he boosted HctX/xPX to best since rookie season, and in 2nd half traded contact to recover FB%. Defensive reputation should earn him AB. Expect 2017 but with lower BA, more power. (Florimonte)
2017: 19-71-.244 in 569 AB
2018: 19-57-.208 in 491 AB
2019: 33-74-.232 in 552 AB
Willie Calhoun: Expected ready prospect slogged through 1st half plagued by surprising HR dip. High ct% offers BA floor as we await the power return, but it should be at MLB level as he's conquered Triple-A (.858 OPS in 1004 PA). Bat should become an asset, but tough to expect that right away. (Sporer)
2018: 2-11-.222 in 99 AB
2019: 21-48-.269 in 309 AB
Johan Camargo: More selectivity (doubled bb%) and hr/f surge fueled HR boost as batted ball profile showed only marginal gains. Balanced L/R splits brought full-time 3B role, but could pull a 2018 Marwin Gonzalez if xPX, xBA, and 2nd half bb% losses continue. DN: 10 HR, sub-400 AB. (Sporer)
2018: 19-76-.272 in 464 AB
2019: 7-32-.233 in 232 AB
Travis D'Arnaud: Oft-injured former prospect kept his yearly appointment with the DL—this time as Tommy John surgery shelved him for season after only four games. Contact skills and encouraging hard-contact trends from 2017 still hold true, however, and the catching pool isn't exactly awash with talent. Don't write him off just yet. (Slack)
2017: 16-57-.244 in 348 AB
2018: 1-3-.200 in 15 AB
2019: 16-69-.251 in 351 AB
Paul DeJong: If not following closely, natural to conclude encore to smashing debut was a dud. But in reality, strong power display (17 HR in April, Aug/Sept) bookended fractured hand in May, gradual return to form. Yes, 2017 BA was a stretch, but ct%, bb% creeping in right direction. Plenty of FB, so if he can avoid injury... UP: 35 HR (Olson)
2018:19-68-.241 in 436 AB
2019: 30-78-.233 in 583 AB
Rafael Devers: As we often hear, prospect growth isn't linear. He hasn't made the necessary adjustments to MLB… yet. Devers is still a rising star, don't sleep on him just because he didn't deliver out of the gate like Soto or Acuna. (Florimonte)
2018: 21-66-.240 in 450 AB
2019: 32-115-.311 in 647 AB
Josh Donaldson: Injuries have limited Donaldson over the past two seasons, but there remains a lot to like in his skill set. Though his ct% and BA have fallen since 2016, neither is bad in today's game. He continues to be selective at the plate, logging his sixth consecutive season with a double-digit bb%. Even in an injury-riddled 2018, he managed to make quite a bit of hard contact, as evidenced by HctX and xPX, as well as Statcast metrics that include a 41% HH% (MLB average: 34%), 90.2 exit velocity (MLB average: 87.4 mph) and a 10.4 barrel% (MLB average: 6.1%). When coupled with his pre-2018 history of hitting plenty of flyballs (lifetime 39% FB%), the tools are there for another 30+ HR season and some profit at his current 101 ADP. (Pyron)
2018: 8-23-.246 in 187 AB
2019: 37-94-.259 in 549 AB
Mitch Garver: (4/21 Market Pulse) Supposedly second fiddle to the more defensive-oriented (and LHH) Jason Castro, Garver burst out of the gates hitting too well to be denied. With Castro scuffling early, Garver has been getting more than the normal allotment of number-two catcher reps, though the incomparable Willians Astudillo remains a factor as well. Even without getting the majority of the Minnesota catcher ABs, Garver can provide positive fantasy value. (Kullman)
2018: 7-45-.268 in 187 AB
2019: 31-67-.273 in 311 AB
Vladimir Guerrero, Jr.: We knew we'd be well below the market on him, but we're blown away by how easy it will be to pass on him at his current price. As a late 3rd-rounder, your odds of getting fair value from him are somewhere around 2%-5… Sure, Mike Trout did it spectacularly in 2012 (though he'd already had 120 AB in the majors), so it's not impossible. But there are a dozen ways the pick could go wrong, with you ending up looking like a fool instead of a genius. (Cederholm)
2019 ADP: 41
2019 15-69-.272 in 464 AB; Rank: 251
Lourdes Gurriel: Put together blistering 17-game run (.423 AVG, 1.086 OPS) but demotion, injuries (concussion, hamstring), and mediocrity outside July (.623 OPS) resulted in uneven season. Strong history of contact, solid HctX/xPX, and Spd provides hope as an end-game gamble. (Sporer)
2018: 11-35-.281 in 249 AB
2019: 20-50-.277 in 314 AB
Yulieski Gurriel: Remains rare fantasy commodity: a late-round BA asset. Struggles vs RHP and a drop in hr/f affected HR total, though excellent ct% establishes floor. Dual eligibility (plus 2B in 15 G lgs) adds a smidge of value, while age will keep his price down. Can be a sneaky complementary roster piece. (Sporer)
2018: 13-85-.291 in 537 AB
2019: 31-104-.298 in 564 AB
Max Kepler: Three good developments in a disappointing season: 1) career-best Eye; 2) continued FB% growth; 3) 76% contact and 119 PX vL. Efforts were also hurt by unlucky h%, though xBA shows promise of 2015 MLE is still out of reach. If you can live with middling BA, he's at the right age for step up in power... UP: 30 HR (Kruse)
2018: 20-58-.224 in 532 AB
2019: 36-90-.252 in 524 AB
Ketel Marte: There's a very good chance that 14 owners in your league will regret not grabbing him when they could have. He has a near-elite contact rate and above-average patience, with power that is trending upward, and he's still only 25… If there's one "big upside" pick on this list, it's Marte. (Cederholm)
2018: 14-59-6-.260 in 520 AB
2019: 32-92-10-.329 in 569 AB
Starling Marte: Has earned $30 or more in three of his last four seasons—only an 80-game PED suspension in 2017 prevented him from a shot at four straight. There are no signs of a slowdown, either: Marte's contact rate has steadily increased throughout his career, the speed is still elite, and he even flashed a nice power uptick last year (105/106 PX/xPX). Marte's five-category production gives him one of the highest floors in the third round. (Bloomfield)
2018: 20-72-33-.277 in 559 AB
2019: 23-82-25-.295 in 539 AB
Jeff McNeil: The problem is playing time… the Mets acquired two second-baggers (Robinson Cano and Jed Lowrie) in the off-season. With Todd Frazier (3B, NYM) at third and two of three OF spots occupied full time, McNeil is squeezed… He's got a nice skill set and we want to draft skills, not roles, so he should be on your radar… he's a guy who's probably 85% likely to outperform his projection. (Cederholm)
2018: 3-19-.329 in 225 AB
2019: 23-75-.318 in 510 AB
Austin Meadows: After two injury-plagued seasons, touted prospect debuted with electric May (4 HR, 3 SB) before PT squeeze and eventual trade. BA contribution hardly assured, but speed and strong xPX make for nice power/speed threat. With AB, potential for... UP: 20 HR, 15 SB. (Slack)
2018: 6-17-5-.287 in 178 AB
2019: 33-89-12-.291 in 530 AB
Matt Olson: Two-year xPX totals and fly-ball lean point to more power upside. A consistent 30-HR threat with a BA that doesn't offend (these days). (Truesdell)
2018: 29-84-.247 in 580 AB
2019: 36-91-.267 in 483 AB
Daniel Palka: Surprise power source, but poor plate approach seals BA fate, HctX and high GB% both point to possible HR downside (see xPX). This pony's trick is a risky one. (Truesdell)
2018: 27-67-.240 in 417 AB
2019: 2-4-.107 in 84 AB
Joc Pederson: Pederson can hit for a lot of power against right-handed pitchers, as shown by his identical 342 AB, 24 HR against them in both 2016 and 2018. He's also made strides in his contact skills, which should prevent him from being a batting average drain, as he's been at times in the past. There will be times you'll want Pederson on your bench, as a couple division foes (SD, SF) boast a lefty-heavy rotation. However, given his power potential and placement at the top of the lineup vs RHP, he has a chance to turn a significant profit on his draft day cost (366 NFBC ADP). (Rudd)
2018: 25-56-.248 in 395 AB
2019: 36-74-.249 in 450 AB
Tommy Pham: Got his running shoes back on with 5 SB in Sept. Should again contribute across the board, with some sneaky value upside in one spot... UP: 30 SB (Truesdell)
2018: 21-63-15-.275 in 494 AB
2019: 21-68-25-.273 in 567 AB
Jorge Polanco: Just when we thought he was ready to break out, drug suspension dashed those hopes. PRO: Gains vR give reason to speculate again. CON: Steady losses vL put full-time role in doubt; poor SB% keeps SB upside at bay; BA driven by a hit rate that won't repeat. Still owns that upside, may still be a year away. (Nickrand)
2018: 6-42-.288 in 302 AB
2019: 22-79-.295 in 631 AB
Albert Pujols: Drafting Pujols is not an upside play; he's not going to break out…. His playing time is also at risk…. But don't overlook him at the end of a very deep draft. At his current ADP of 546, he's basically free. With playing time he's very likely to turn a profit on that reserve pick. Rather than trying to hit a home run with that end-gamer, you could settle for a double (which he'll run into a single). (Florimonte)
2018 :19-64-.245 in 465 AB
2019 23-93-.244 in 491 AB
Jose Ramirez: (May 6 Fact/Fluke) The extremely poor power output and batting average that Jose Ramirez has posted so far in 2019 is a fluke. We expect him to be an asset in all five offensive categories going forward. Exercise excruciating patience. (Boyd)
On 5/6/2019: 2-9-9-.200 in 125 AB
After 5/6/2019: 21-74-15-.277 in 357 AB
Anthony Rendon: Prior injury-prone label firmly is in the rear view now. 3 reasons he hasn't reached his ceiling yet? 1) Barrel rate soared from middle-of-pack to top 40; 2) GB% steadily declining; 3) Keeps showing more thump against righties. A $25 bid could net $10 of profit. UP: 30 HR (Nickrand)
2018: 24-92-.308 in 529 AB
2019: 34-126-.319 in 545 AB
Austin Riley: Impressive .282/.346/.464 slash line in 291 Triple-A AB, though knee sprain in June cost him a month. Elevated h%hid some underlying contact issues, but the power is legit and PX says it could translate immediately. Not far from making it to Atlanta, but long swing hints at BA risk and rocky short-term transition. (Bloomfield)
2019: 18-49-.226 in 274 AB
Eddie Rosario: Built on 2017 finish with even better 1st half, as LD%/FB% surged. But then: HctX plunged, GBs returned, and he stopped running. Sore shoulder in late June cost him just one game, but may help explain collapse, and quad injury ended season early. Should bounce back with health, and could be the year for... UP: 30 HR. (Rudd)
2018: 24-77-.288 in 559 AB
2019: 32-109-.276 in 562 AB
Carlos Santana: We suspect that owners are scared off by his second-half fade or his .229 BA, but his xBA was 25 points higher. He's not guaranteed 5th-round value, but you can wait... and wait... and wait... to grab him. He's a clear bargain at his ADP [189]. (Cederholm)
2018: 24-86-.229 in 560 AB
2019: 34-93-.281 in 573 AB
Jorge Soler: Scorching start (.324 BA, 5 HR in first 108 AB), then broken toe ended season in June. Can't glean much from limited sample, but PX/xPX gains were encouraging, and a bit more contact drove xBA to respectable level. Still carries some (post) post-hype profit potential, so he's worth a late dart throw. (Bloomfield)
2018: 9-28-.265 in 223 AB
2019: 48-117-.265 in 589 AB
Fernando Tatis, Jr.: Despite being the youngest player in the double-A Texas League, Tatis posted a fine .286/.355/.507 line with 16 home runs and 16 stolen bases before a mid-July left thumb fracture ended his 2018 campaign. Once healthy, however, the phenom picked up right where he left off, starring in the Dominican Winter League. While his powerful stroke leads to a low contact rate, those strikeout concerns are offset by a solid walk rate. The power-speed package is absolutely worth a premium investment. (Kullman)
2018 (AA): 16-43-16-.286 in 353 AB
2019: 22-53-16-.317 in 334 AB
Gleyber Torres: Strong rookie season lived up to the top-prospect clippings. What looks like a 2nd-half fade is more like a Sept crash (.233 BA, 56 xPX); certainly not the first rookie to hit The Wall near season's end. We will still need to see what he looks like when/if he adjusts. But there's this... UP: 30 HR/15 SB, .275 BA (Pyron)
2018: 24-77-.271 in 431 AB
2019: 38-90-.278 in 546 AB
Daniel Vogelbach: Power/patience profile is well established, but despite a .290 BA in 342 games at AAA, he hasn't yet put it together in MLB. Issues defensively and vL are impediments to an everyday role. However, if opportunity arises, he profiles as a cheap power source. (Pyron)
2018: 4-13-.207 in 87 AB
2019: 30-76-.208 in 462 AB
2019 Pitchers
Shane Bieber: From Low-A ball at start of 2017 to majors in a little over a year thanks to pinpoint Ctl. 36% hit rate undermined his debut, so his 3.53 MLB xERA may slip under the radar. Still some Dom uncertainty, but otherwise this is a skilled young SP looking at a potential breakout year. (Kruse)
2018: 11 wins, 4.55 ERA in 115 IP
2019: 15 wins, 3.28 ERA in 214 IP
Archie Bradley: As his 2017-18 xERAs and BPVs show (those were his first two seasons as a reliever), no matter what version of Bradley we see in 2019, he should have closer-worthy skills. He's still in a spring training competition with Yoshihisa Hirano and Greg Holland for the closer role in Arizona, so his saves remain in question, but he easily had the best skills of the trio in 2018, and should be considered the best option to invest in for 2019. (Kruse)
2018: 3 saves, 3.64 ERA in 72 IP
2019: 18 saves, 3.52 ERA in 72 IP
Walker Buehler: But for rib injury that cost him a few weeks, first full MLB season could have hardly gone better. Ground ball tilt, equal platoon splits, and worst news for hitters may be 2nd half SwK/Dom bump. Too much H%, S% luck in 2nd half to say "that, times two"; but no reason he couldn't do... UP: 15 Wins, 220 K. (Olson)
2018: 8 wins, 2.62 ERA, 151 K in 137 IP
2019: 14 wins, 3.26 ERA, 215 K in 182 IP
---
Gunning for a 2020 title? You'll get calls and tips like these all offseason long with a subscription to BaseballHQ.com. Winning. Fantasy Baseball. Insight.
---
Luis Castillo: Castillo sunk plenty of fantasy teams in the first half with a 5.85 ERA through 17 starts, but those who stuck with him were handsomely rewarded. Castillo's 2.63 ERA in his last 14 starts were supported by some elite skills: 3.32 xERA, 5.0 Cmd, 136 BPV. What changed? Some luck correction, sure, but Castillo threw more sliders to complement an already killer change-up, while his fastball velocity jumped from 95.3 mph in the first half to 96.4 in the second (and even up to 97.0 in September). Castillo comes at a pretty steep draft cost, but if he can hold those late velocity gains and mix in his two best pitches more often, there's significant breakout potential. (Bloomfield)
2018: 10 wins, 4.30 ERA in 170 IP
2019: 15 wins, 3.40 ERA in 191 IP
Gerrit Cole: You could certainly make the regression case for Gerrit Cole (RHP, HOU; 26 ADP), but a decent chunk of 2018's breakout can be pinned on his move to Houston, and he put up similar numbers in 2015. Cole revamped his pitch mix with more breaking balls and fastballs up in the zone, and he's now reached 200+ IP in three of the last four seasons. He's one of just a few with a realistic shot at 300 strikeouts this year. (Bloomfield)
2018: 15 wins, 2.88 ERA, 276 K in 200 IP
2019: 20 wins, 2.50 ERA, 326 K in 212 IP
Wade Davis: NL Saves leader held role despite midseason rough patch and S% misfortune; claimed to have spotted mechanical flaw in early Aug. Don't let 2nd half Ctl fool you though, as FpK reached ulcer-inducing levels. Velocity fade continues and H% won't always be around to help. Leash should be long, just note the risk. (Slack)
2018: 43 Saves, 4.13 ERA, 3.6 Ctl in 65 IP
2019: 15 Saves, 8.65 ERA, 6.1 Ctl in 43 IP
Anthony DeSclafani: DeSclafani hasn't topped 145 IP since 2015, and his "F" health grade in the 2019 Baseball Forecaster certainly can't be ignored. However, the 29-year-old displayed lots of encouraging signs in 2018, particularly in the second half when his SwK, velocity and slider usage/effectiveness all spiked. Additionally, his BPV rose with each passing month (77, 96, 122 and 133) While there are durability concerns, DeSclafani carries significant profit potential at his current 362 ADP. (Pyron)
2018: 7 wins, 4.93 ERA, 1.29 WHIP in 115 IP
2019: 9 wins, 3.89 ERA, 1.20 WHIP in 167 IP
Mike Foltynewicz: After years of 4.00+ xERAs, meager IP totals, and marginal Cmd ratios, Foltynewicz finally posted some post-hype profit with a 2.85 ERA breakout in 2018. The odds of him doing it again? Use our pre-2018 skills and volume as your guide. Foltynewicz is being priced for a repeat of a career year, and while he ditched his sinker for a far more effective slider last year, the skill baseline says that's a losing proposition. Foltynewicz's price might drop in March if recent soreness persists in his elbow, but that's all the more reason to avoid him for 2019. (Bloomfield)
2018: 13 wins, 2.85 ERA in 183 IP
2019: 8 wins, 4.54 ERA in 117 IP
Kyle Freeland: One of 2018's top SP profit centers (ADP 491), he even posted a 2.40 ERA at Coors Field. Three reasons he'll be overvalued: 1) FpK gains offset by high ball%; 2) that strand rate won't stick; 3) improving BPV still below average and unsupportive of such a low ERA. xERA tells the true tale. That's the prudent baseline. (Nickrand)
2018: 17 wins, 2.85 ERA in 202 IP
2019: 3 wins, 6.73 ERA in 104 IP
Max Fried: Former top prospect finally showing signs of tapping into that upside. Soaring FpK and SwK put further Cmd growth on table, which will keep BPV trending up. And GB tilt gives him some cushion with command. With another year of growth vR? UP: 3.60 ERA, 180 Ks (Nickrand)
2018: 1 win, 2.94 ERA, 44 K, 2.2 Cmd in 34 IP
2019: 17 wins, 4.02 ERA, 173 K, 3.7 Cmd in 166 IP
Kevin Gausman: [He] is another popular breakout target, but we're having trouble seeing it. He pitched well in his first month in Atlanta (August) after his 2018 trade, but his September (2.0 Cmd, 5.06 xERA) was ugly… He was pretty sharp in May and June, bookended by a poor April and July. There's a word for this: inconsistent. Sure, he could "put it all together," but we just don't see the upside here. (Cederholm)
2018: 10 wins, 3.92 ERA in 184 IP
2019: 3 wins, 5.72 ERA in 102 IP
Domingo German: Demoted due to ugly ERA, then sidelined with elbow pain. Before arm issue, skills supported a sub-4 ERA. In fact, glossy 1st-half Cmd came with full support, including top-tier SwK. History of good Cmd in minors gives foundation for more growth. A premium buy-low target. UP: 3.50 ERA, 200 Ks (Nickrand)
2018: 2 wins, 5.57 ERA in 86 IP
2019: 18 wins, 4.03 ERA in 143 IP
Lucas Giolito: Sure, Giolito has been a full-fledged disaster thus far in the majors, and his skills last year (5.29 xERA, 13 BPV) might make even the keenest observer move on. But consider: 1) Giolito can miss bats with a decent change-up/slider combo, 2) the fastball velocity that vanished from his prospect days jumped up from 91.8 mph in the first half to 93.0 in the second, and 3) he ditched his four-seamer for a sinker in the second half, which produced an equal whiff rate and 56% GB%. It's a long shot, but the 24-year-old Giolito is just three years removed being a top-five fantasy prospect. (Bloomfield)
2018: 10 wins, 6.13 ERA in 173 IP
2019: 14 wins, 3.41 ERA in 177 IP
Mychael Givens: Will be viewed as a sneaky Sv source given late cameo in that role. Problem is, that second half hit rate hid some warts. Rip off the bandage, and you're left with a 4.00-ERA bullpen arm whose xERA keeps getting worse. Chronically subpar FpK won't allow late control to stick. A risky bet to stick as stopper. (Nickrand)
2018: 9 saves, 3.99 ERA in 77 IP
2019: 11 saves, 4.57 ERA in 63 IP
Sonny Gray: Just when we thought he figured it out *again*, Yankee Stadium happened. Near-7.00 ERA there was result of HRs and ugly 1.3 Cmd. On road, he was great (3.17 ERA, 3.5 Cmd). Overall xERA in recent seasons says we need to use 4.00 mark as new baseline. But if he finds a new club, there's profit here. (Nickrand)
2018: 11 wins, 4.90 ERA, 1.50 WHIP in 130 IP
2019: 11 wins, 2.87 ERA, 1.08 WHIP in 173 IP
Zack Greinke: [He] is definitely being undervalued by the market. Now, there are some risks here, particularly his age (35), but his sub-90 mph FB velocity is not one of them, as he's still missing bats at a solid pace. Combine that with his elite control, and he's still a solid SP… Aside from his age, you can expect the same pitcher as he was in 2018. (Cederholm)
2018: 15 wins, 3.21 ERA in 208 IP
2019: 18 wins, 2.93 ERA in 209 IP
Josh Hader: Swiss Army knife posted top-5 skills in majors that were backed by tons of whiffs, so top-tier K rate is here to stay. And 2nd-half surge in first-pitch strikes gives hope for even better control. Even as that hit rate moves north, xERA confirms he's firmly elite. With more 9th-inning opps... UP: 40 saves (Nickrand)
2018: 12 saves, 2.43 ERA, 15.8 Dom in 81 IP
2019: 37 saves, 2.62 ERA, 16.4 Dom in 76 IP
Kelvin Herrera: Two-run gap between ERA and xERA shows this wasn't the rebound it appears. Hot start obscured gradual fade before Sept foot surgery. Still throwing hard, but FB% spike and Dom dip concerning. So were second-half shoulder woes, his 2nd straight year with arm issues. DN: 4.50 ERA (Truesdell)
2018: 17 saves, 2.44 ERA in 44 IP
2019: 1 saves, 6.14 ERA in 51 IP
Raisel Iglesias: Outpitched his skills for three years running, so ERA appears (over)due for a bit of a jump. But that shouldn't affect save totals, which is why you buy him. (Truesdell)
2018: 30 saves, 2.38 ERA in 72 IP
2019: 34 saves, 4.16 ERA in 67 IP
Hector Neris: Neris started 2018 as the Phllies' closer and ended it on a hot streak. In between, he lost his role and got banished to the minors, before righting the ship in a big way. Neris now finds himself behind David Robertson and Seranthony Dominguez. All three right-handers are lethal. Neris, however, is the one slated for only four saves and a 624 ADP. That makes him an end-game bargain with a projected 3.37 xERA and 1.21 WHIP that is fully supported (see the 137 BPV). The skills are elite and the upside is enormous. (Dennis)
2018: 11 saves, 5.10 ERA in 48 IP
2019: 28 saves, 2.93 ERA in 68 IP
Wily Peralta: Starter-turned-reliever began season in the minors, but was anointed to MLB closer gig in late June. Don't be fooled by the pristine Sv%. These horrid skills (Ctl, BPX, xERA) don't belong anywhere near that role. Stay far away, especially if he benefits from March proclamations. (Pyron)
2018: 14 saves, 3.67 ERA in 34 IP
2019: 2 saves, 5.80 ERA in 40 IP
Michael Pineda: Recovering from July 2017 Tommy John surgery, made four minor league appearances before needing surgery to repair a torn meniscus in right knee. When last in action, he displayed his typically strong skills, but a sky-high hr/f wreaked havoc on ERA. Prior skills are certainly worth a look if he answers spring bell in MIN. (Pyron)
2017: 8 wins, 4.39 ERA, 1.29 WHIP in 96 IP
2018: DNP
2019: 11 wins, 4.01 ERA, 1.16 WHIP in 146 IP
Hansel Robles: Claimed by LAA off waivers from NYM in late-June. Change of coast seemed to help, as FpK and velocity spiked in 2nd half. Returned from brief August DL stint (shoulder impingement) using change-up more (9% vs. 3% earlier in 2018) during impressive Sept (1.74 ERA, 3.5 Ctl, 10.5 Dom). An intriguing late-inning speculation. (Pyron)
2018: 2 saves, 3.70 ERA, 1.39 WHIP in 56 IP
2019: 23 saves, 2.48 ERA, 1.02 WHIP in 73 IP
Eduardo Rodriguez: Some promising concurrent trends here: stable Ctl and rising Dom pushing Cmd into the good zone, all while continuing to make progress vR. Chronic leg issues (knee problem in spring, ankle in 2nd half) likely will continue to cap his innings, but paying for a repeat will leave you with some room for potential profit. (Murphy)
2018: 13 Wins, 3.82 ERA, 1.26 WHIP in 130 IP
2019: 19 Wins, 3.81 ERA, 1.33 WHIP in 203 IP
Taylor Rogers: Unlocked a new skill level when he introduced a slider to his arsenal in May. Besides spiking his Dom and SwK, it also gave him the weapon vs. RH batters that he was lacking (see 2H vR). Newfound Dom, GB tilt, answers vs. both sides of the plate, improved FpK... this is now a premium closer-in-waiting. UP: 35 saves (Murphy)
2018: 2 saves, 2.63 ERA in 68 IP
2019: 30 saves, 2.61 ERA in 69 IP
Fernando Rodney: Boasted best Ctl since 2012 in 1st half, then lost the zone again. Threw top pitch, a change-up, less in 2018 (23% SwK, 29% usage) and upped sinker usage (51%), resulting in SwK/Dom dip. GB% decay is scary; 2nd half Ctl plus LD% are giant warning light to get off this train. Only S% kept it from being a lot worse. (Pyron)
2018: 25 saves, 3.36 ERA in 64 IP
2019: 2 saves, 5.66 ERA in 48 IP
Jeff Samardzija: Injuries limited Samardzija to just 45 IP in 2018, but his solid track record can't be ignored. The early spring returns have been encouraging, as his fastball has been sitting at 94 mph, its customary level since 2012, and he reportedly feels great. Prior to 2018, he had developed into a reliable workhorse, tallying 200+ IP annually from 2013-17. While it's unwise to expect another 200 IP season, the 34-year-old makes for a sneaky buy at his current price tag (457 ADP). (Pyron)
2018: 1 win, 6.25 ERA, 1.63 WHIP in 45 IP
2019: 11 wins, 3.65 ERA, 1.11 WHIP in 181 IP
Marcus Stroman: A spring shoulder injury derailed Stroman's 2018 season; his attempt to pitch through it just made his skills look worse, and a late-season blister didn't help either. If we give Stroman a pass for 2018's injury-related disaster, we see an age-28 pitcher with notable rebound potential: 1) his elite GB% and strong control cement a high value floor, 2) he misses just enough bats to keep Dom afloat, and 3) he'd been one of the few to post back-to-back 200+ IP seasons. Early health reports from Jays camp have been positive, for what they're worth, and Stroman's ADP suggests he'll essentially be free in most drafts. He's a fine lottery ticket who's been there before. (Bloomfield)
2018: 4 wins, 5.54 ERA in 102 IP
2019: 10 wins, 3.22 ERA in 184 IP
Michael Wacha: Wacha's surface stats looked pretty impressive last year, the third time in five seasons he's posted a sub-3.40 ERA. But his recent xERA history is where we should set expectations, and that mediocre mark is accompanied by so-so strikeout totals, and an F Health Grade. Wacha is a serviceable option when on the mound, but his ceiling is limited, and it's almost guaranteed he'll miss some time. All told, he looks overvalued at his current 273 NFBC ADP. (Rudd)
2018: 8 wins, 3.20 ERA in 84 IP
2019: 6 wins, 4.76 ERA in 127 IP
Trevor Williams: Trifecta of luck (H%, S%, hr/f) delivered amazing 2nd half ERA/WHIP, but peripherals scream regression as he doesn't possess a single plus skill. Yielded 20% less hard contact than typical SP but that's unlikely to be repeatable. High xERA, tepid K rates don't indicate a pending breakout. (Florimonte)
2018: 14 wins, 3.11 ERA, 1.18 WHIP in 171 IP
2019: 7 wins,, 5.38 ERA, 1.41 WHIP in 146 IP
Kirby Yates: Yates proved that his 2017 emergence was no fluke, as he performed at an even higher level in 2018. He once again posted a tremendous Dom/SwK combo, sparked by expanded usage of a superb splitter that stymied hitters to the tune of a 27% SwK, .170 BAA and .232 SLG in 2018. His ability to pound the strike zone (33.9% Ball%) helped him improve his walk rate despite a dip in FpK (2.3 xCtl). The dramatic decline in FB% from 2017 to 2018, along with some hr/f regression, reined in the gopheritis that plagued him in 2017. The aforementioned splitter was a key factor (54% GB%). He was aided by some S% luck, but xERA is still in fine shape and BPV confirms this is a truly elite skill set. (Pyron)
2018: 12 saves, 2.14 ERA in 63 IP
2019: 41 saves, 1.19 ERA in 61 IP
Free Weekly eNewsletter
The industry's #1 analytical weekly e-mail newsletter is ABSOLUTELY FREE!
More Information
Shopping Cart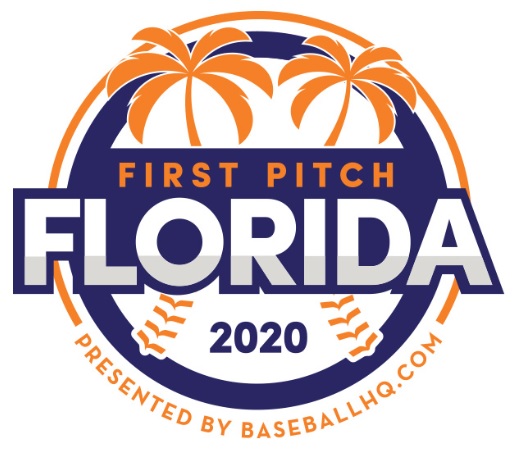 Inaugural Event!
February 28-March 1, 2020
St. Petersburg, FL
Early-bird registration now open!